Does Madonna Want a Loving FLR?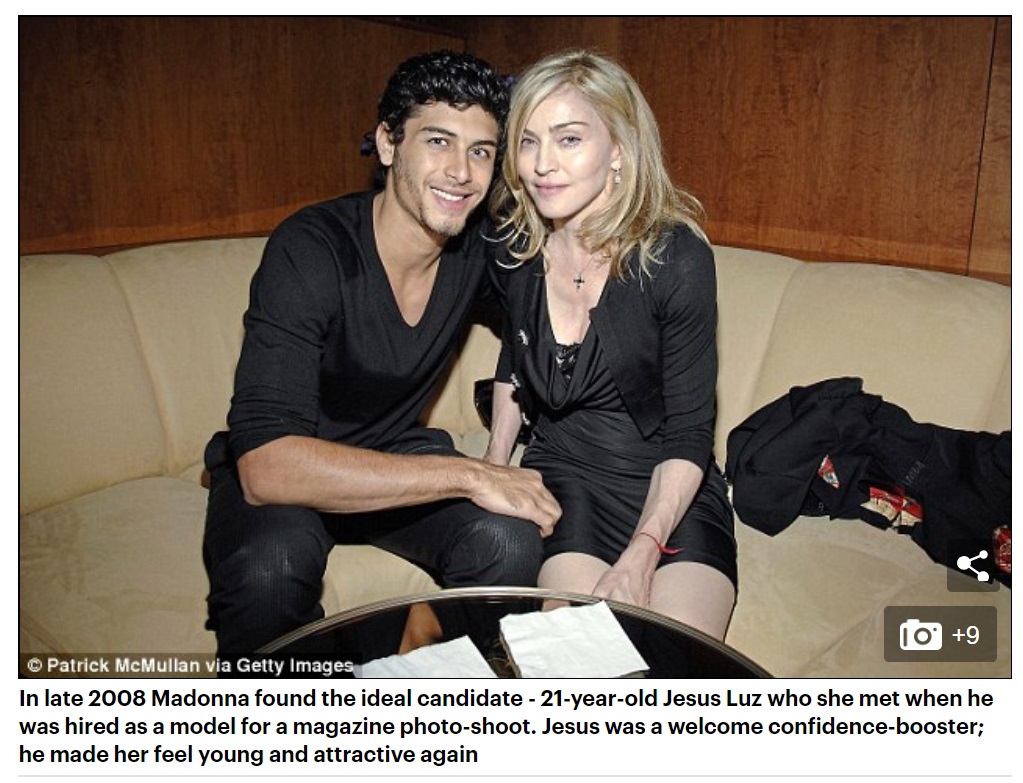 Hollywood writer J. Randy Taraborrelli claims he has the inside scoop on Madonna's relationship preferences in an updated version of his 2001 book- Madonna: An Intimate Biography.
In the new version of his book, he includes details about Madonna's relationship with her former husband Guy Ritchie. Taraborrelli believes Madonna divorced Ritchie because he was set in his ways and wanted a more stable home life for his family while Madonna, in her 50's at the time, wanted to continue to flaunt her sexuality and perform around the world. The two could not reconcile their differences and were divorced in 2008.
The Daily Mail reports:
After the break-up, Madonna came to a decision. She no longer wanted a strong and equal partner in her life; instead she wanted fun at the end of a stressful day, good sex and a few laughs — in short, a companion who'd make few demands of her. And he'd have to be young and hot.
The young and hot remedy for her disappointment with Ritchie came in the package of 21-year-old Jesus Luz. Luz was a model sent to participate in one of her photo shoots. Luz was everything Madonna needed. He was smart, charming and loyal. Best of all, he loved her and was devoted to her. He was her biggest fan, and her best lover and he was immersed in her life as much as any personal assistant would be, coordinating appointments for her, being her front man and even helping to care for her children. He was the only person who could break her bad moods and lift her spirits. He was the only person who had that magic touch. With the undying devotion of her young lover, Madonna was still dissatisfied.
According to the author, Madonna yearned for her ex husband, who she believes was her psychological and emotional equal. She compared Luz to an assistant and she didn't want an assistant, she wanted a partner whose strong opinions would challenge her. She decided to break up with Luz and replace him with a new model.
Madonna thought she wanted a Loving Female Led Relationship until she got one and then she bailed. Can you blame her? What woman in her right mind would want a man that she could trust with her life? What woman with any kind of sense would like a man who lived to see her smile? What kind of woman wants a man who exists solely for her pleasure?
Shiiiit!
We do!
Listen up fellas! If you are a man who wants to pledge your undying devotion to a woman who will appreciate it then search no more! The women of the Loving FLR Community would NEVER toss you to the side in search of a man who will correct us! We don't need correction! We don't need to be challenged! We want you just the way you are!
Sign up for the FLR Matchmaking Service so that we can match you with a woman who will never take you for granted!
Madonna's devotion to a Loving FLR may have waivered, but our devotion never will!