Megan Barry, the Mayor of Nashville, Should Have a Boyfriend On the Side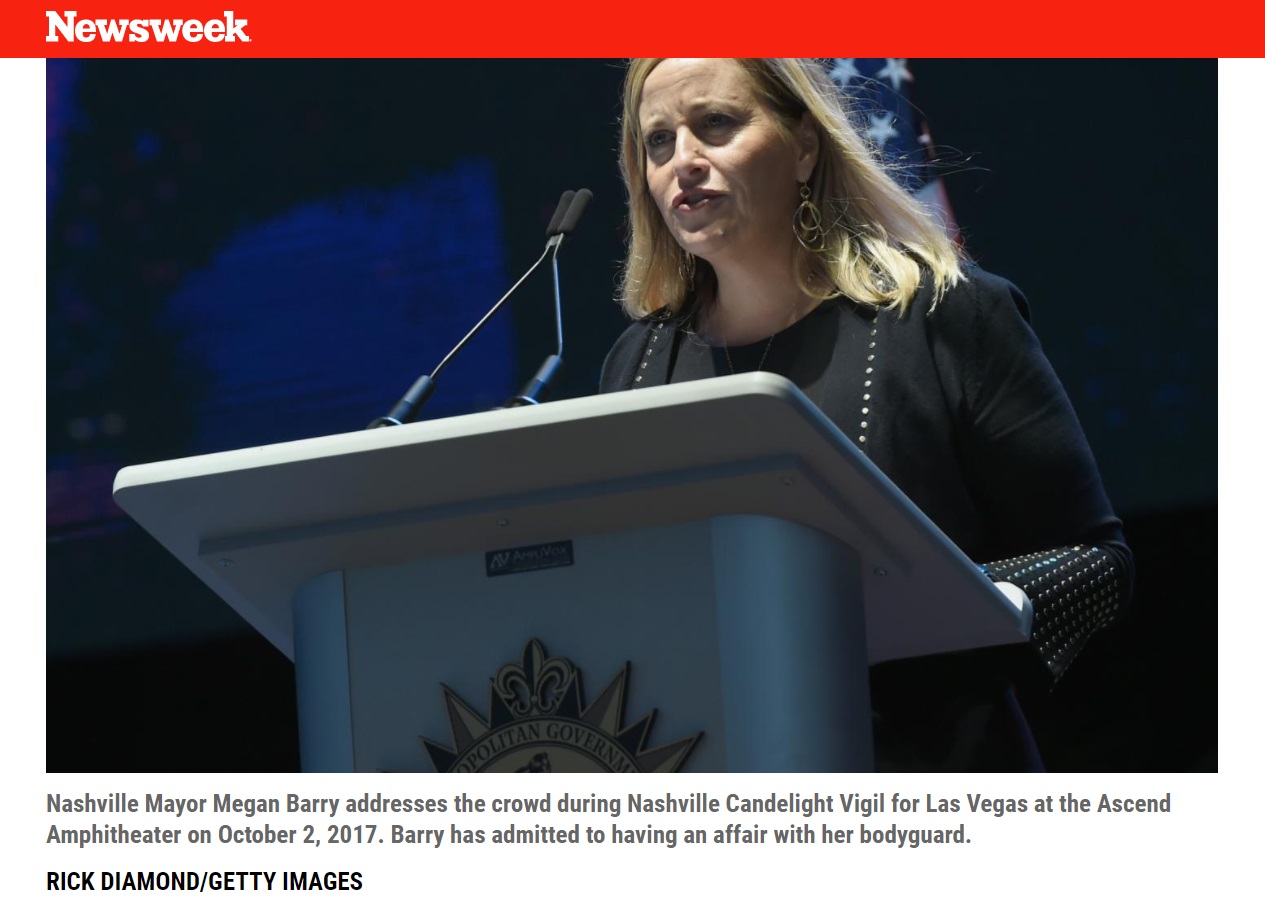 Nashville Mayor Megan Barry has publicly apologized for having an affair with the head of her security team. The security official, Sgt. Robert Forrest Jr. has abruptly resigned from his post.
Why did this make the news? Some speculate that the business trips they took were billed to the government and Megan may have paid Forrest overtime for their trysts. But that's gossip. No charges have been filed and Mayor Megan Barry has denied any wrong-doing.
According to Newsweek, when Mayor Megan issued the public apology for the affair she said, ""God will forgive me, but the people of Nashville don't have to…"
Although most people aren't angry about her affair, she doesn't need the public's approval. Her admittance of her actions proves that she is a strong and proud woman and the fact that she does not plan to resign over this incident lets everyone know that she does not truly believe she did anything wrong in relation to her role as the Mayor.
She knows what she did. She did it with consent. She is only apologizing because certain members of society expect that a woman in a marriage should not have another lover. These certain members of society who hold this belief in turn hold others to that same standard when really, every powerful woman should have her choice of lovers and those who are devoted to offering her pleasure while she undertakes the arduous task of leadership.
Mayor Megan Barry needed a different type of love that her husband could not offer. She worked closely with a man who was charged with protecting her and it turns out that he was qualified to fulfill an additional need as well. Good for her!
For an affair to last longer than one night there has to be an element of appreciation and love. Women can and should be respected to make the choice to love more than one person. If love is offered to you by more than one person, why is it considered wrong to accept it? As humans, we have come into this life to experience love, to have adventures and to create. The concepts of monogamy and marriage are socially constructed, made up by men with the intention to control the actions of others.
Mayor Megan's husband Bruce does not plan to file for a divorce. Perhaps they are operating under a Loving Female Led Relationship where he understands the intricate needs of the woman he married and he respects her wishes to receive love and pleasure from another man. This doesn't make him weak or stupid, it demonstrates his dedication to supporting her desires as a woman and as a leader. More men should understand this.
Mayor Megan Barry is a community leader and she is under a vast amount of pressure and expectations. She should have a doting husband AND a kind boyfriend to offer her relief and pleasure anytime she wants it. No need to apologize.