Why Are Men In the MGTOW Movement So Angry?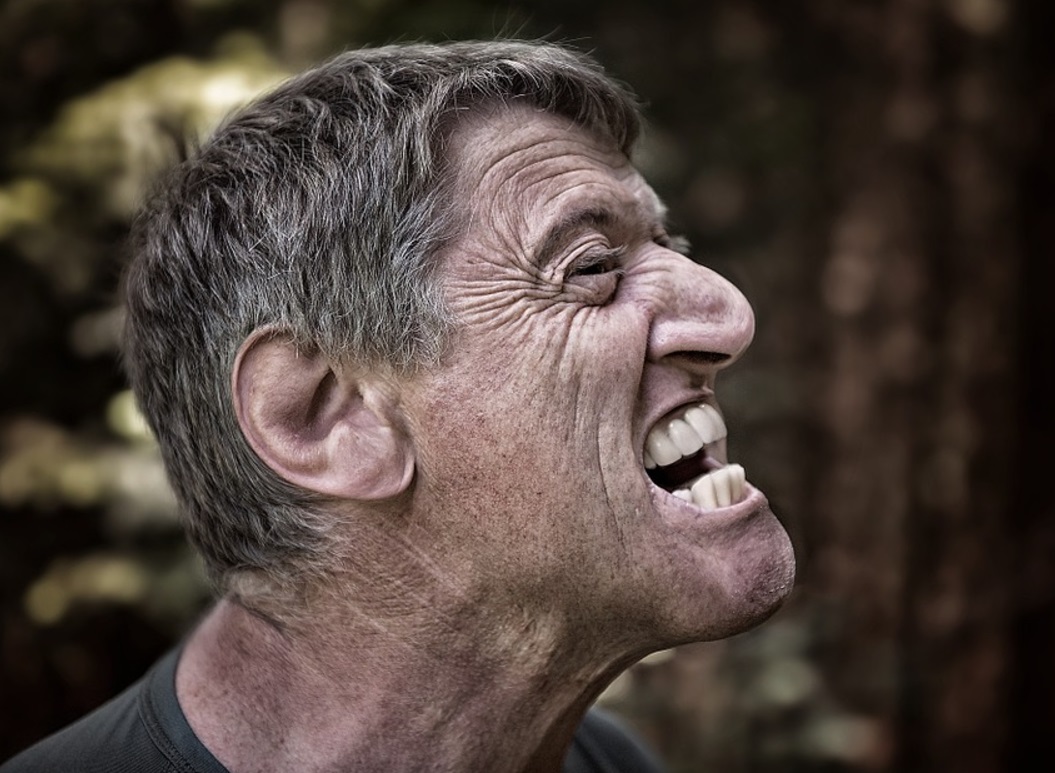 MGTOW is a movement for men that stands for Men Going Their Own Way. Before doing any research about this group of men I knew who they were. I have come across their comments on some of my Loving FLR YouTube videos and they are always very angry, aggressive and mean spirited. These men pledge to steer clear of all relationships with women because they believe women intentionally try to hurt them.
After reading their beautifully crafted website and taking a look at some of the videos they post to their community of men it seems that these men are the most hateful men on the planet. Men can 'go their own way' without berating women. Men can 'go their own way' without behaving like they have no respect for the wombs they were born from. Suffice it to say these MGTQW men are the opposite of the Gentlemen we appreciate in Loving FLRs.
Why is there so much anger in the words written by the MGTOW men? What are they being so defensive about? Why do they feel threatened? Why are they so angry? Who hurt them? Why do they feel like they are losing when it comes to women? Hasn't this patriarchal society catered to men enough to appease them? What else do they want? Do they want to wipe women off the face of the Earth so that they can live happily ever after playing video games, drinking beer and grunting at each other? Sounds kind of homoerotic to me. Is that the kind of world that they want or am I missing something? For a group who claims to be disgusted by women they sure spend a lot of time focused on them.
The video below was created by a man who attaches the MGTOW label to the title of his video. The video details reasons why women don't like nice guys. Some of his reasoning:
Women see nice guys as weak.
Nice guys are not exciting or interesting at all.
When you think of a nice guy in your mind, the first thing you think of is a wimpy loser.
Women are generally repelled by nice guys.
Women say they want nice guys and end up dating bad boys.
The only time women want a nice guy is when women hit the wall at age 30 and their looks go downhill.
Women will resent a nice guy because deep down psychologically women do not believe that she deserves nice treatment without earning it.
Believes nice guys are beta male providers who are socially awkward.
Nice guys are really fake nice guys in disguise because the second a nice guy is rejected the nice guy act goes out the door.
Women don't want nice guys, because unlike nice guys, bad boys put them in their place when they do something wrong.
At LovingFLR.Com we LOVE nice guys! We don't think they are weak at all. We have many battles to fight in life and we are grateful that we won't have to fight any battles inside our homes. We APPRECIATE nice Gentleman who love us and are willing to help us to create a peaceful home life that allows us a break from the sometimes chaotic and cruel world.
We don't want drama. There is enough of it in the news. We know we deserve all the benefits that come with being with a nice guy. We have plans and goals and are poised to impact the world. We don't need to be put in our place. We rightfully take our place as leaders of our households and soon enough, our society.
It's quite alright, Men of MGTOW. We understand that your pain is being reflected onto women for whatever you feel is lacking in your lives. The answer is clear. The answer is here. You crave the loving support and authority of a powerful woman who will kiss away your tears, remind you of why you were created and push you to be your best.
We still love you. And we are waiting for you to join us and receive the love you know is missing. We're not against you. We want you to win too. You don't have to go your own way. We have a better plan for you. Accepting your true desire for a Loving Female Led Relationship may be the best decision you will make all year.
This is what you really need, isn't it?