Reviews From Our Loving FLR Leadership Program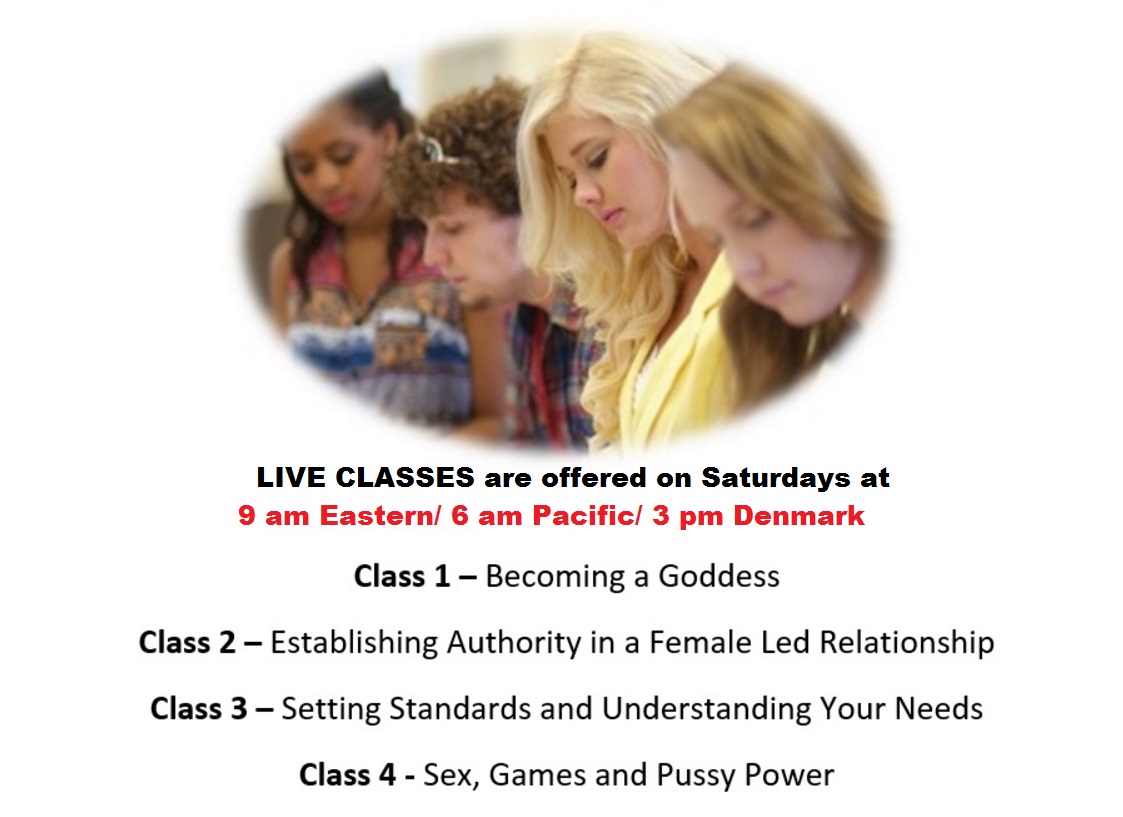 We just wrapped up another successful session of our Women's FLR Leadership Coaching Program and I was able to witness a stunning and fun transformation for the women in the program. These women went from unsure and timid to fun loving and certain of their roles and goals in their Loving FLRs.
What did the women have to say about the program? Check out these unedited reviews!
Anna
It felt very empowering working with Te-Erika. She is clear and direct and means what she says so you need to be committed to the programme but it's fun and rewarding. She speaks from the heart and will see straight through any B*S*…so don't go making excuses. Her philosophy is that if you don't want to do it then don't but if you do put your energy into it you will see that there is a great deal of satisfaction and bliss to be had.
Once you really get FLR and you will be inspired by her and learn from her that your standards need to be met in full and that it is up to you to really lead and guide with kindness and compassion but without compromise. After joining the programme and working through the book I have learned a lot and realised that being in an FLR relationship isn't about having my man tell me to be powerful I have to step into that leadership out of my own choice. Initially I was doing the programme to please him but now I realise that its his job to please me.
We have been married for many years and our relationship and sex life was getting a bit dull but now we have both found a new interest and excitement in being together. My husband is showing his love in ways that I have not really experienced before and I am loving it. Thank you Te-Erika, you have shown me a new and very positive way of being in relationship.
 Deb
Te-Erika, thank you so much for everything! Your humour and directness made it a very pleasant experience. While direction and straight forwardness is needed, you kept the discussions entertaining. I have learned so much from you, and will always hold you as an example when I feel like I might be faltering or second-guessing myself.
After moving countries twice in the last 8 years – the most daunting thing I have ever done (and one being to start into a fairly new relationship full-time) – I feel like I had lost myself, trying to fit in to new customs, way of life, different accents, and especially into a home that had already been set up, as well as finding new friends. My whole identity felt like it had vanished, having had to sell all my furniture and other sentimental things, and here I was on another continent feeling so lost and misunderstood. I know I am a strong woman, and thanks to you I have reconnected with the person I was, if not now even stronger than before. I am confident again in my relationship with my husband, and know that I can lead us from here on, with the utmost directness, firmness, authority and integrity. My self-respect and self-worth have taken major leaps forward, and am so grateful that my husband and I came across your website. I am re-discovered! Thanks, Te-Erika Much love! 
Our next group coaching program for women begins in a little more than a week! REGISTER TODAY for the Leadership Coaching Program for Women and join us! It's your time to learn how you and your partner will benefit from a Loving Female Led Relationship.