She Wants Book Media Kit
Below are links to access / download various assets for She Wants. If you need something that is not listed below, please contact Contact[at]MySavvySisters.Com.
Table of Contents
Contact Info
Product Specs
Promotion Info
Interview Resources
Fan Resources
Media Reactions
Contact Info
Media Queries/Event Booking Information
Te-Erika
Contact[at]MySavvySisters.Com
Product Specs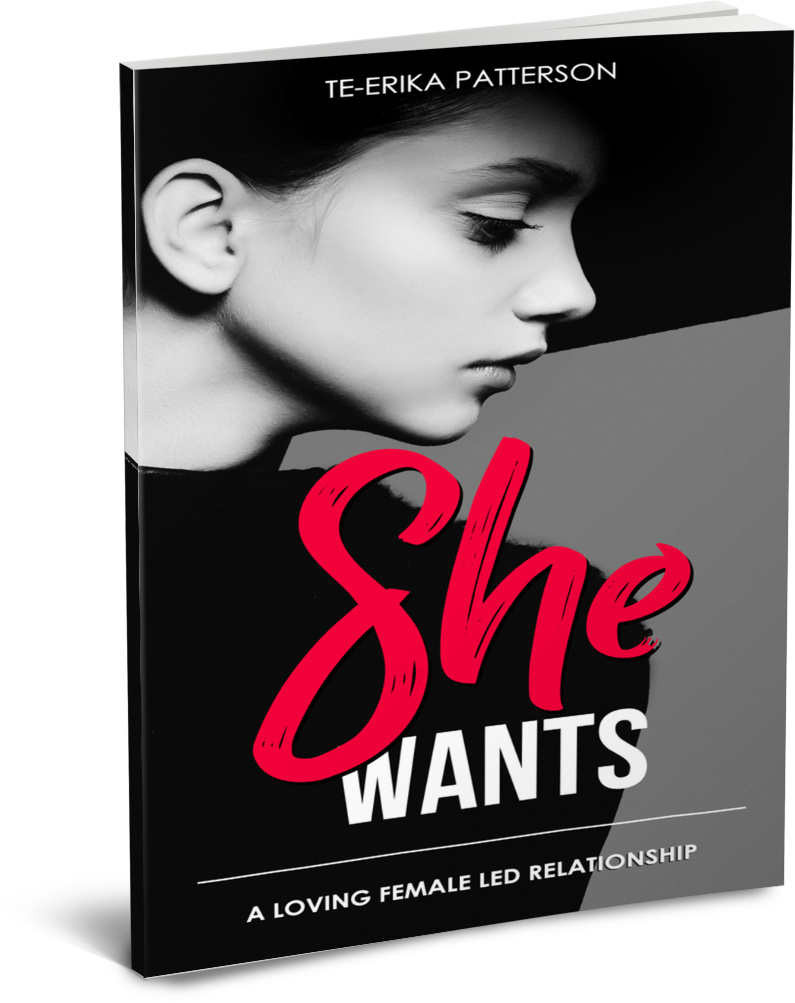 TITLE: She Wants
AUTHOR: Te-Erika Patterson
PUBLISHER: CreateSpace
DATE OF PUBLICATION: June 2, 2017
RETAIL PRICE: $25.00 US (Paperback)
ISBN-13: 978-1546982753
PAGES: 204
Promotion Content
SHE WANTS: A Loving Female Led Relationship
Women should be seen and not heard. To hell with this line of thinking. We are moving into a new era,  the reign of a Female Led Society. In order to get there women must be encouraged to embrace their natural roles as leaders first in their homes and then in our society. Te-Erika Patterson teaches women and men how to establish Loving Female Led Relationships; relationships where the couple happily agrees that the woman's satisfaction and progress are the primary focus in the relationship.
The woman in a Loving Female Led Relationship always makes the final decision in situations that are important to her. The man in a Loving Female Led Relationship happily supports her decisions and honors her choices because he trusts her wisdom and wants to empower her. She is the authority in their home and he loves following her lead.
Interview Topics
Getting  The Respect You Deserve From Men
How to Allow Your Soulmate Into Your Life
Every Woman Should Lead Their Relationships
Why Men Crave a Woman Who Will Lead Them
He Cheated Because You Allowed It
Your Relationship is a Disaster and It's Your Fault
Women Who Raise Their Standards Find Men Who Meet Them
He Wants to Be The Source of  Your Happiness