I Want to Create My Dream Life in Florida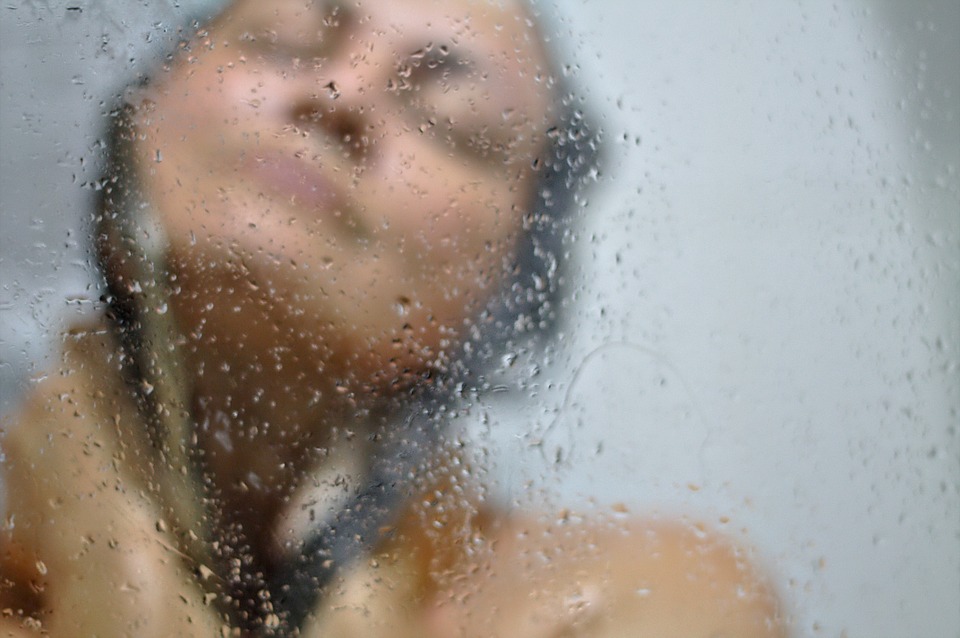 At 48 I have never been married. As a single mom, I raised and home schooled my son who is now an adult college graduate, living on his own. It's been a lonely life but I manage. I have a male friend who introduced me to the Polyamorous lifestyle and I read the book "More than Two", which I enjoyed. Not sure if I'll always stay in these kinds of relationships but they are loving and caring and not 'hook-ups' or FWB. I'd like a man who only had me, but let me choose whether or not to keep my friend, or have another.
I want a Loving FLR, because I have strong-will, been handling everything on my own all my life, and I don't like being controlled. I like feeling free like a bird. I have ideas, I have goals, and I like life. I feel like I could go farther faster with a supportive partner and I think that if there is a loving, caring, helpful relationship then two are better then one. Companionship is lovely. A defined relationship is lovely. When a man focuses on my needs, my goals, the life that I want etc. then I gain so much more respect for him, and I want to include him into my business, free time, intimate time and life overall. His supportive role helps us be a better team, lead a better life, gain more knowledge, and go farther.
I am not much into giving pain, I am nice, friendly, soft-spoken, non-judgemental and forgiving. I expect integrity, honesty, devotion, effort, timeliness, cleanliness, and pleasure and comfort. I don't have 'kinky' kinks. I think if I have any at all they are pretty mild and comforting or fun. Financially, I want my man to be the main supporter & insurance provider and to have either a flexible job that he can take anywhere or a job where he can find another one in a place where I want to move to, which by the way is around Tampa, Florida (Clearwater, Dunedin or other nice suburbs). I am not much into traveling, but I feel like Florida offers a close proximity to places that I would like to travel to.
I like getting massaged and pedicures. I like comfort sometimes over practicality. I eat a non-GMO, or organic diet. I will introduce him to eating healthier and having an organic food garden, and expect him to learn more about this, so he can help me to grow more organic foods since I know only a little about it. I like to eat, and am curvy. Eating alone is not ideal, there's always too much fresh foods left over when only one is eating and that's a waste. Having a companion is better even when it comes to mealtimes. I used to teach raw food classes, which is my favorite diet. A raw food diet encourages eating nuts, seeds, fruits, veggies, seaweed, dehydrated, spiralized and smoothies. I grew up a meat eater, and sometimes eat organic, grass-fed beef, etc. or wild fish. I don't like the conventional medical system which often doesn't bother with root causes, and just gives out toxic pills or does surgeries. I prefer naturopathic care and supplements/herbs etc. Most people don't know much about this, and I know enough for now, so I will educate him somewhat. I expect his support in living this way and learning more, so we can move our health to higher levels.
Religiously, I'm Christian, and believe in the young-earth creationism model as well. I am lovingly tolerant of all other religions but I have my own beliefs. I don't like to argue, or compete. Job-wise I love to teach ESL (English as a Second Language) and find it interesting to meet people of different cultures, beliefs, and styles. I am hoping to finish my 4 year Psychology degree but having trouble finding funding, so that is on hold, but so far I've been able to finish my 2 year Social and Human Services AA degree and a TESOL Certificate (for teaching ESL).
I grew up in Portland, Oregon and it's suburbs. It was a good place. Then moved up to Seattle, WA into a suburb there on what's called "The Eastside", so my son could attend the college he wanted to go to. Growing up and living in the Northwest has been good. The seasons, the lack of natural disasters, the mild switch in weather patterns, the green, the lakes, rivers and beaches are cold but there aren't anything to worry about in there if you want to go into the water. I like the water, and have been water skiing, snorkeling, boating, fishing, playing with the waves, inner tubing etc. However, I don't appreciate the great Northwest like others do that are not from here or that never want to leave for something different. To me, the northwest seems normal, plain, & just the way things are, but nothing amazing or special. I do want to leave. My parents always took me to warmer places when going on vacation. I don't care about any of the middle states, they don't have a beach. I like Hawaii (and been to Kauai and Honolulu), I liked visiting the Bahamas, I lived in southern California with relatives for a year, but I loved visiting Florida. There is no place like Florida in the U.S. It's soooo different, it's so unusual, it's so beautiful, and has what I like which is a beach, better year round weather and affordability. I only get one life, so I dream of the next part of my life as an adult and into aging to be spent in somewhere that is different, beautiful, and has simple things I like to do.
I want a Loving FLR. I want a man who is willing to trek on the next journey of life with me in my next step of life which is to move to Florida. He MUST be willing to move to where I want to move, to take me to the next step, to have a life of beauty, wonder, excitement, challenge, and sunny beaches with Flora and Fauna that is like no other. It will be just as new to me as it is to him unless he is already living in Florida, then I hope he calls me right away! I would want to live where I liked-Not downtown Miami- yuck. We will learn together and help each other adjust. He will help me in setting up a nice home, garden, maybe a business like an AirB&B or raw food classes. We will discover things, and figure out what to do in a place that is so amazing. We will find our way with my guidance and direction and his helping and supportiveness in what he can do and provide. I don't want to do it all alone.
I feel like Florida gets a bad rap and people talk bad about it so I'm hesitant to get my hopes up that anyone will seriously move. It seems like most men want a Loving FLR but they want a woman to move to them. That doesn't sound like a Loving FLR to me. If she is leading then that includes leading where to move to and live. In a Loving FLR he should follow her and help her dreams come true. Many women in Male Led Relationships move to support their husbands, so why not the other way around? In exchange I will be supportive of my man's supportiveness. I will honor him honoring me. I will love him for his unselfish love he gives to me. I will be devoted to his unselfish devotion to our lives. He will get my respect and my appreciation. This is my dream. I know this man is out there, but I can't find him.
*****
Join the Loving FLR Community to meet this member and be invited to share your greatest wishes for a Loving FLR right here on LovingFLR.Com.