Should a Woman Propose Marriage to a Man?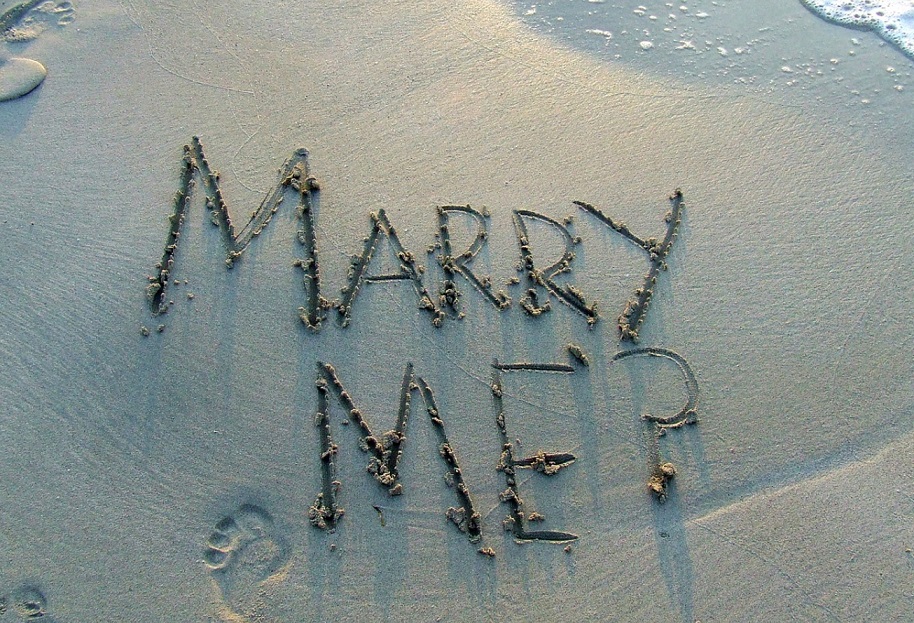 The New York Post reports that a culture shift is happening as a result of the #MeToo movement. This shift seems to urge women to propose to their boyfriends instead of waiting for the boyfriend to do it.
It took me a minute to understand how the #MeToo movement tied in with women proposing to their boyfriends. Apparently, some view the #MeToo movement as a symbol of female empowerment. When women stand up and say #MeToo, this means they have the power to raise their voices and talk about the men who have violated them. Before this movement began, most women were too fearful to do so.
Because women are now learning that their voices are being heard, the New York Post suggests that women are being even more bold and ending the waiting game for marriage by proposing marriage to their boyfriends themselves.
Q: Should a woman propose marriage to a man she loves?
A: A woman should do whatever feels right to her.
In this era where the female voice is becoming more powerful and the guidelines for womanhood are being rewritten, does a woman need to propose to her boyfriend in order to be considered strong? Hell no.
Under no circumstances should a woman wait idly by while a man decides if he wants to marry her. A woman can enjoy the delight of a man proposing to her without feeling as though she is being a frilly, girly, girl with patriarchal devotions. The key principle that all women must remember is, when it comes to love and the relationship's progress, a woman in a Loving Female Led Relationship is the leader and she must always speak up about what she wants.
For the woman who believes proposing to a man would eliminate the excitement of her dream of being proposed to, she doesn't need to let go of her dream at all. A woman in a Loving Female Led Relationship should simply inform her partner that she is ready for him to propose. She can tell him that she wants to be surprised and leave it up to him. This way she gets her surprise proposal from a man she wants to say YES to.
Always tell a man exactly what you want. It is his job to make your dream come true.