Did I Settle For My Husband?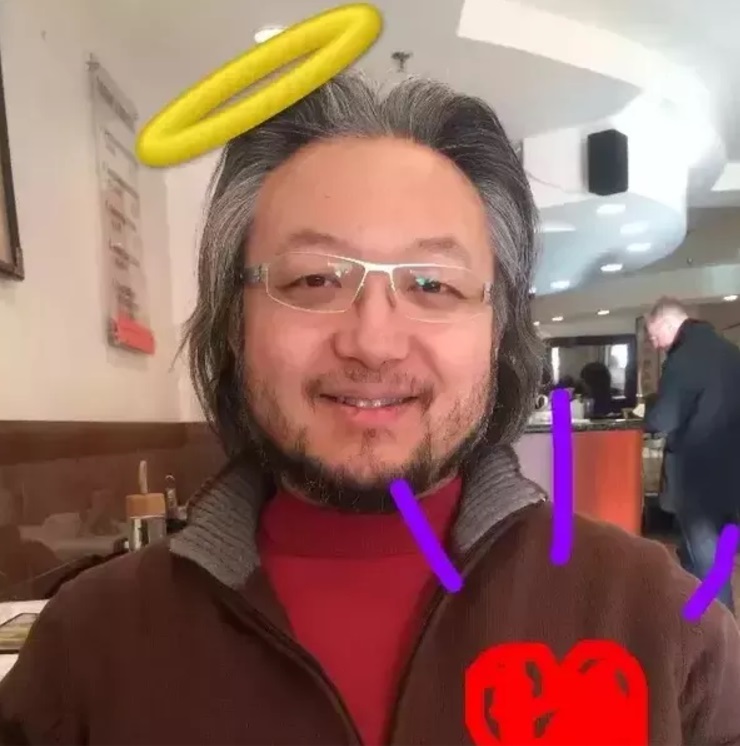 I found this story on Quora and I thought it offered a beautiful lesson on what true love looks like. Can you love someone and truly want the best for them?
I fell in love with my husband Yi (pronounced /EE/, like the letter "E") at first sight. I found the gentlest but most persistent way to chase him. He agreed to go out with me, finally!
He was a fairly recent immigrant from China at the time. For open disclosure, I'm bi/pansexual or whatever you want to label it. I love people, not genders.
We didn't talk as deeply or openly until he agreed to go out with me, instead me asking what China was like and helping him practice his English. I fell in love with the "Chinese side" of him.
One problem, or more a myriad of "micro-problems". I grew up with video games, Japanese animation, tabletop roleplaying games, and fantasy novels. I love that stuff. It's a significant part of who I am and what I do in my spare time. He didn't have access to those things. They just weren't available in most moderate-to-small towns when he was growing up. It wasn't that long ago that they had made "the Great Leap Forward", after all. Maybe the rich elite in big cities like Beijing had video games but western style fantasy wasn't popular in China, so no Dungeons & Dragons, no Dragon Riders of Pern, and Japanese things like anime were still politically unpopular. He had little knowledge and even less interest in any of those things.
The more I realized this, the more it bothered me. "He won't go to sci-fi/fantasy conventions with me! He hates anime! He's no good at video games and gets mad and throws the controller when he loses! Oh, have I made a mistake?"
Then I met a girl. She loved anime. She was good at video games, she liked to roleplay, and she liked me romantically. I thought, "Maybe I should leave him for her…"
By that point, I'd already been with Yi several years. In that time, I never had to clean my own laundry. He cooked most of the dinners. He did most of the housework. I paid less into the joint account for bills and rent than he did. A good bit less. And he allowed me to have an open marriage and date this girl on the side.
When someone made me cry, he did his best to comfort me. When I needed someone to accompany me or meet me somewhere, he'd go. If I was short on cash, he'd lend me money. He paid for most of our dinners out or tickets to movies, etc.
…But he didn't share my same hobbies! He was boring and no fun! The other girl was fun! She shared my hobbies!
o/' I saw myself as a concealed attraction
o/' I felt you kept me away from the heat and the action
o/' Just like a child, stubborn and misconcieving…
One evening, I invited her over to my apartment. She lived in a small town an hour away from my city, Toronto, so all of our dating was pretty much me going over to her place.
To make a long story short, she and I acted in a way to make Yi jealous. Instead of yelling at either one of us, he ran out of the apartment, crying. I stayed with her there, not understanding what his problem was.
When he came back later, after she had gone home, he didn't talk about it. He went right back to doing my laundry, cooking most of my dinners, letting me pay less for bills, and he still comforted me when I cried.
She gave me an ultimatum; I had to choose her or him.
In every discussion, every chance for hours spent together, she won, hands down. She always won. Yi never won. And yet never once did he tell me to ditch her or leave him. He steadfastly stayed, even with tears in his eyes and a badly-damaged heart. She, who had everything of me except a ring, wasn't satisfied. She had no care whatsoever for his feelings.
When I told her that it didn't feel right to abandon him and run away with her, she was disgusted and ended our relationship right then.
And Yi? He held me as I cried over her, told me she didn't deserve me, and I could find another someday and not to let her hurt me anymore.
It was that moment that I knew I'd made the right choice. Maybe me and that girl could've done well together, but considering she had admitted to me she had fallen in love with a mutual female friend and wondered if she should stay with me or go to that other girl, before asking me to choose her or Yi, something tells me it wouldn't have worked out in the end.
I made a vow to try to understand Yi better on a more personal level and find our own things we can enjoy as hobbies together and discover new things to share together, and we have.
So do I love my husband or have I just settled? You bet your damned ass I love this man.
Lisa