Even though Alpha women are strong, they know how to love too.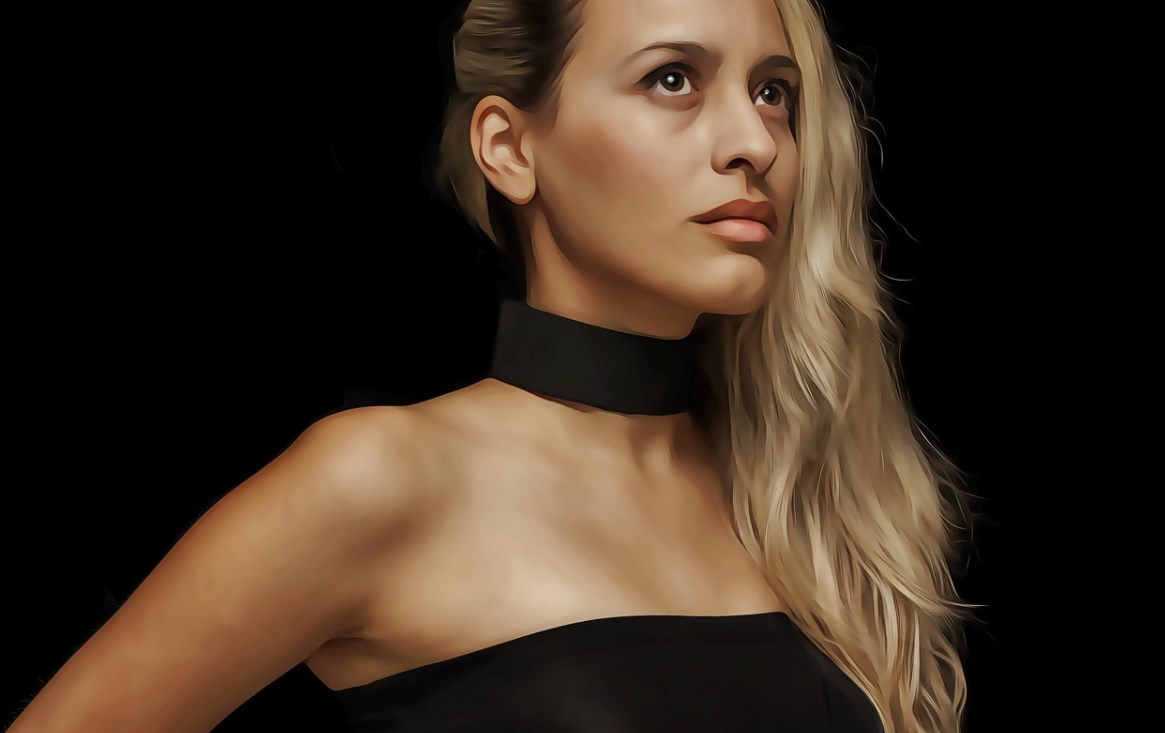 I met Sarah during my broke days in UCLA Berkeley when I was desperately looking for a job. I dreamed and still plan to build up my career in Diplomacy and Foreign Affairs. My wife was a strong independent woman but unfortunately a heartbroken single mom when I first met her. I suffered 5 rejections and 3 heartbreaks before meeting Sarah. She had only one heartbreak during her ending year in the same UCLA.
I met my current partner during my broke days. It was not love at first sight. It was about helping each other with favors. My wife wanted to help me with a job while I wanted to help her with raising our daughter (although I am not the father). She asked me to marry her only when I got so close to our daughter Maria that Maria called me "Dad" during the 4th year of our relationship. As the proverb says "Happy Wife Happy Life" so I have always tried my best to make sure she feels better than before. It takes a lot of effort but yes I got accustomed eventually. I had already mastered the art of house cleaning, laundry, dishes, gardening and the groceries before I met Sarah. The trouble however is that cooking is something I have never gained perfection in. Our relationship is different from others in a way that my wife is financially independent and powerful. To be exact my old buddies are kind of surprised because in their marriages the husband becomes the "real man" of the house while the wife stays at home. In our marriage both me and Sarah work with the exception that Sarah earns more than me. It is kind of hard sometimes to get along with an Alpha woman but yes the efforts really pay off. There is nothing more beautiful in this world than the love of a strong woman.
Both me and Sarah love traveling. And we are health geeks so we start our day by running a distance of almost 5 miles before the sun rises every morning. To keep our relationship exciting we resort to simple stuff like pillow fights, painting, working with cardboard boxes to make toys and a lot more. Our excitement is doubled thanks to Doreen (our pet Alsatian). So far we have travelled to Sweden, Finland, Spain, Switzerland, Bulgaria, Slovakia, Ukraine, Estonia and Turkey. We travel around Europe every winter with the exception that 2020 failed us.
I knew that a single mother's most important thing is to make sure her child is safe and sound. When our daughter Maria was born, I made it my resolution to be the best father possible. I never thought Sarah would marry me. The day when Maria called me "Dad" in front of my entire UCLA campus while I was paying for my tuition, I could see the tears of happiness in Sarah's eyes and she proposed me.
It is Sarah who inspired me to be a health geek. Not because I was overweight but rather because I hardly ate or slept properly. I decided to stop working as a Barista and purchase the coffee bar because Sarah told me to earn more money for our daughter Maria's school classes and admission. And apart from that I decided to take a PhD degree in International Relations because Sarah told me to, although I was reluctant. I decided to listen to her because she says that a higher level of study will help me make a name for myself. She also made me understand that a higher qualification will help me earn respect from my future seniors at the Department Of The State.
In a loving FLR I came to understand that an Alpha woman loves her companion truly because she knows how to love herself. I love my Alpha woman because in my past life I, under the influence of my mother, have always avoided the romantic and masochistic games that our culture has always forced us to do.
My loving FLR has gained me enough criticism, where my neighbors have always called me "Beta" and "Simp" and other pejorative terms. My friends always tried to convince me that my marriage is doomed to fail. But as time passed by, I discovered that Sarah is incapable of abusing me. As a token of appreciation I prefer to stay back home and do the traditional stuff that women in a misogynist society do. I am not made to do it but rather I do it on my own and I am always there when my wife makes me her accountant at home.
A woman's only responsibility is to accept her partner the way how he is. There is no need to change him. The man expresses admiration for her intelligence, organization, sense of responsibility, humor and determination.
The reason why my partner is a perfect fit for a Loving FLR is because she knows how to express her opinions while at the same time always giving me a chance and of course she is a perfect organizer and an expert in discipline whenever I tend to have bad habits. I am always proud to find my wife taking the lead and providing me goals to strive for. Whenever it comes to a conflict, we resort to eating as much as possible. The moment when our stomachs are too full, we lie down and talk to each other quietly and of course my wife always wins the debate here.
We have a daughter and our Loving FLR impacts her positively. To be honest our daughter has made me a celebrity figure in front of other guardians at her school. Whenever Maria tells others about the relationship dynamics between her parents, I can understand that others seem to have some strong respect for our family.
I believe the best way to support a woman is to stand by her during her tough times no matter how strong she is. Even though Alpha women are strong, they do not have a frozen heart. They know how to love too, and they love the hardest. Supporting a strong woman is about paying attention to her needs and doing what is needed to keep her calm.
To learn more about how to love a Powerful Woman and establish your own Loving FLR, visit FLRStyle.Com to take one of our online classes or coaching programs.