Create Your FLR Personal Ad TODAY!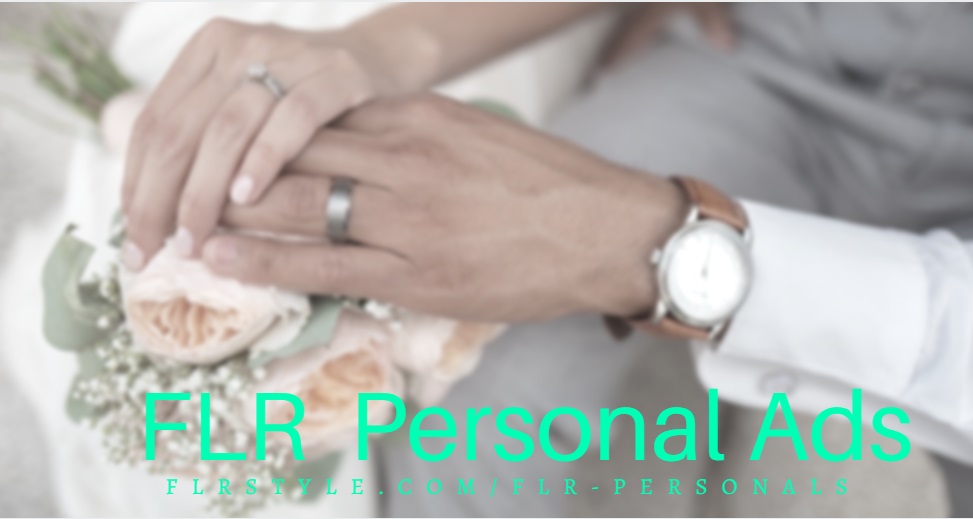 You may now create your very own FLR Personal Ad to describe the type of relationship you want in front of an audience of hundreds of visitors each day!
Create a FREE PERSONAL AD that will sit on the site for 3 days so that our members can read it and reply directly if they want to get to know you!
If you want to increase your chances of provoking serendipity, choose the 1 month, 3 month or 6 month plan for your personal ad to give your future partner time to browse and find you! With the extended FLR Personal Ad plans, you won't have to remember to renew your ad after the 3 day limit, you are allowed more space/characters to share your thoughts and you can come back at any time and edit it for better results!
With new subscribers and visitors stopping by each day, you never know who will see your ad and fall in love with the words you write!
Here's a few quick tips for writing a PERFECT FLR Personal Ad.
1. Introduce yourself by describing what you look like and where you are located.
2. Say something funny that shows your sense of humor.
3. Describe the type of partner you are looking for.
4. Describe what you do for fun and/or what you do for work.
5. Share why you want a Loving FLR.
That's it!
It's your time to shine!