How To Build Trust In a Relationship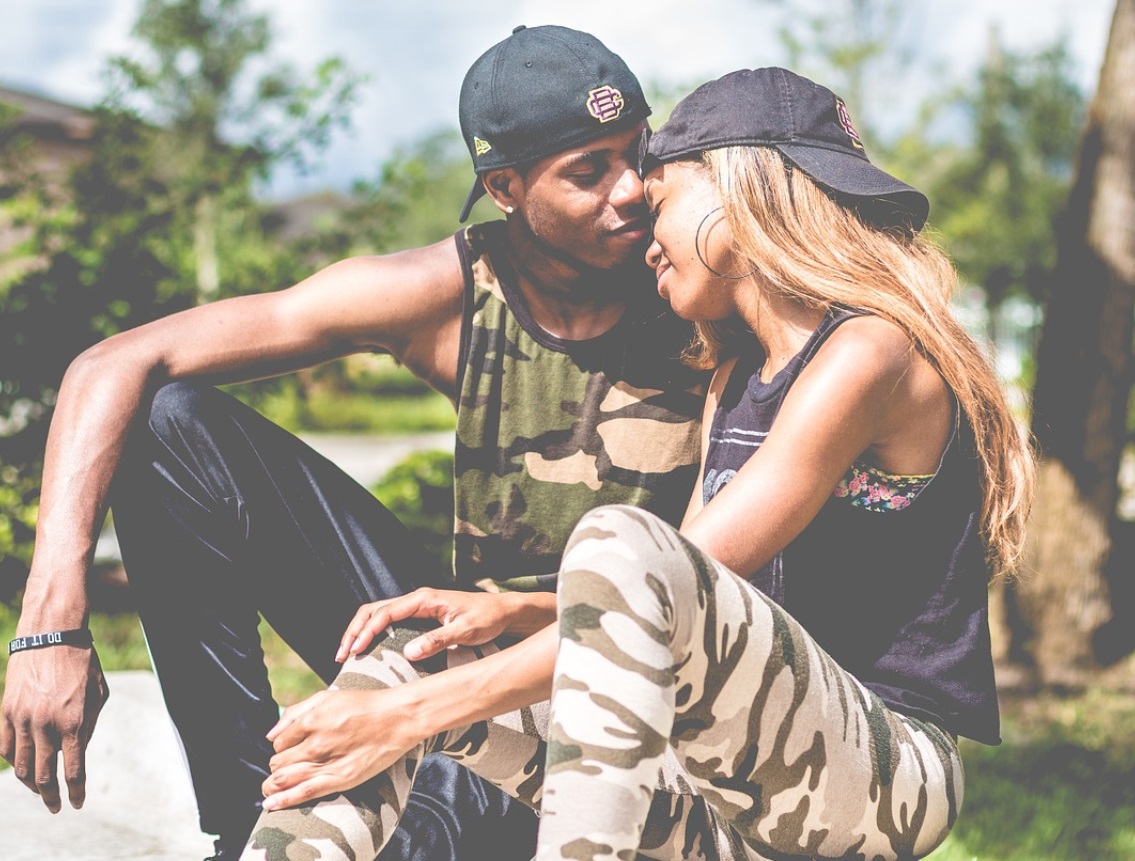 I believe that loving someone is a choice. You can meet someone and care about them or become infatuated with them, but loving them is different from caring and infatuation. Love is a natural inclination to be concerned with another person's well-being. You demonstrate love when you want your partner to be happy. You demonstrate love when you want to help create happiness in your partner's life. Love is an expression of positive energy toward someone you care about, but love is often separated from trust.
There are many reasons why we don't trust the people we claim to love. Sometimes old baggage from past experiences cause us to become defensive so that we will not feel that pain from our past again.
You can love someone and not trust them, yet, trust is the companion to love that makes it more fulfilling. If you are ready to learn to trust your partner and build trust in your relationship, try these 5 tips.
Establish Expectations Early
Most people enter into a relationship blindly hoping that the person they care for will know how they liked to be cared for in return. Disappointment sets in when your lover hasn't offered you love in the ways you feel you deserve. To eliminate disappointment it is a good idea to simply tell the person you care about what you expect from the relationship. This is not about being demanding at all, expressing expectations for how you like to be treated allows your relationship to mature faster because your partner can then decide if they are capable of offering you love in the ways you require.
It is perfectly fine to tell a man that you would prefer not to have children. It is perfectly fine to tell a man that you like to be held after sex. It is perfectly acceptable to tell a man that you don't like to be criticized harshly. It is a good idea to tell a man that you want to go out on dates at least twice a month.
A man has the same duties to offer his expectations for the relationship. He can say- Sex is very important to me, it lets me know that you care about me. A man can share that he likes it when the woman he loves phones to say Goodnight. A man can share that he only wants a monogamous relationship with his partner.
Sharing your expectations allows your partner to know exactly how they can please you. If you don't express what you want, you cannot be upset that it does not happen. No one is a mind reader. Share what you want in detail and with confidence. Ask for things that will make you happy. If your partner cares about your happiness, they will consider. Sharing your expectations openly won't always mean that they will be met, but, it will allow your partner to determine if your requests are things they are willing to offer.
Commit to Being Honest
One of the biggest barriers to trust is dishonesty. Some people feel as though being honest will hurt their partner, but that is a lie. The actions you choose will hurt your partner. If you don't do things that are hurtful, then how can you hurt your partner?
What is it about you that warrants a lie? Think about the things you are passionate about, your likes and dislikes, your preferences- What makes them so wrong that you have to lie to someone in order for them to accept you. What if you didn't have to lie? What if the thing you feel you have to lie about is the exact thing your partner has truly been craving?
Commit to being honest with yourself about the things you feel are important and be brave enough to allow your partner to know about these things, actions or habits. How can you say you are loved when you hide most parts of yourself from your partner? Commit to being honest about who you really are and allow your partner to do the same. Your partner may not meet your expectations which makes since when you were not raised in the same home with the same values. How can you expect a carbon copy of yourself? Build your relationship around honesty by first accepting yourself and your unique traits and then accepting those of your partner.
When you lie to someone you are saying- I don't think that you will love the real me so I am hiding from you and manipulating you because I am afraid to lose you. Be vulnerable. Be open to losing. You never know, the very things you feel you must hide may be the glue that brings you closer.
Share Best and Worst Moments From Your Past
We always try to put on a cheerful face when we first meet someone and that is not a bad idea. It is also important to share the not so great moments for a well-rounded view of who you are. I don't suggest digging deeply into your past and reliving old traumas for sport, but, holding back on past events that may influence your interactions today limits the closeness you could develop with your partner. Allow your partner to fully understand you, your values and the major events that shaped you.
When incidents arise, like moodiness or an irrational reaction, your partner will understand the cause of it and will know how to react respectfully. On the other hand, when you share the best moments of your life with your partner, they will know how to help you to recreate those moments, allowing your to relive the joy you felt over and over again.
Allow Your Partner To Be Who They Are
There is a major difference between trying to change someone and helping them to improve. Changing someone involves eliminating a part of who they are. Helping someone to improve indicates a willingness to evolve with your assistance.
Sometimes people don't like being told they need to change who they are to please you, especially when they were happy before they met you. We are all unique and no one wants to be a robot in a relationship. Your partner needs to feel free to like what they like and think how they think. Your partner needs to feel supported instead of nagged to death about things you believe they should change. The best way to get someone to consider your ideas for improvement is to live a life of progress yourself, independent of their encouragement. When your partner sees you joyfully moving forward, they will want to come along. Until then, if they are not hurting themselves or others, praise their good traits and overlook the annoying traits while modeling the behavior you want them to imitate.
Allowing your partner to be free to just BE is the greatest gift you can give to your partner, and yourself.
Trust that Your Life Will Be Fine With or Without Your Partner
It is difficult to place complete trust in another human because the truth is, we are fallible and we will not do everything perfectly. In order to establish trust in your relationship, you must first come to the realization that if this person does hurt you or disrespect you, your life will be fine.
When we feel that we cannot trust a partner, it stems from our lack of trust of being whole on our own. When you know that you will be fine with our without your partner, you won't be so insistent that they do not make a mistake. When you trust yourself to continue to create a great life without them, you won't need your partner to be perfect.
Develop the skills you need to be a good caretaker for yourself. Learn to trust in your own abilities. Trusting in yourself will help you to accept and trust that your partner cannot harm you permanently no matter what they do.
Trusting in yourself and knowing that you make wise choices will allow you to be proud of the choice you made in a partner. You know that your partner will do their very best, just the way you are and if they don't, you will know just what to do to correct any issues that arise. You are more than capable of bouncing back from a sticky situation. Your trust doesn't need to be rooted in a partner that meets all of your expectations, your trust should be rooted in YOURSELF. Everything always works out for you. Know it. Accept it. Live it. Trust.