My Husband Takes Care of Everything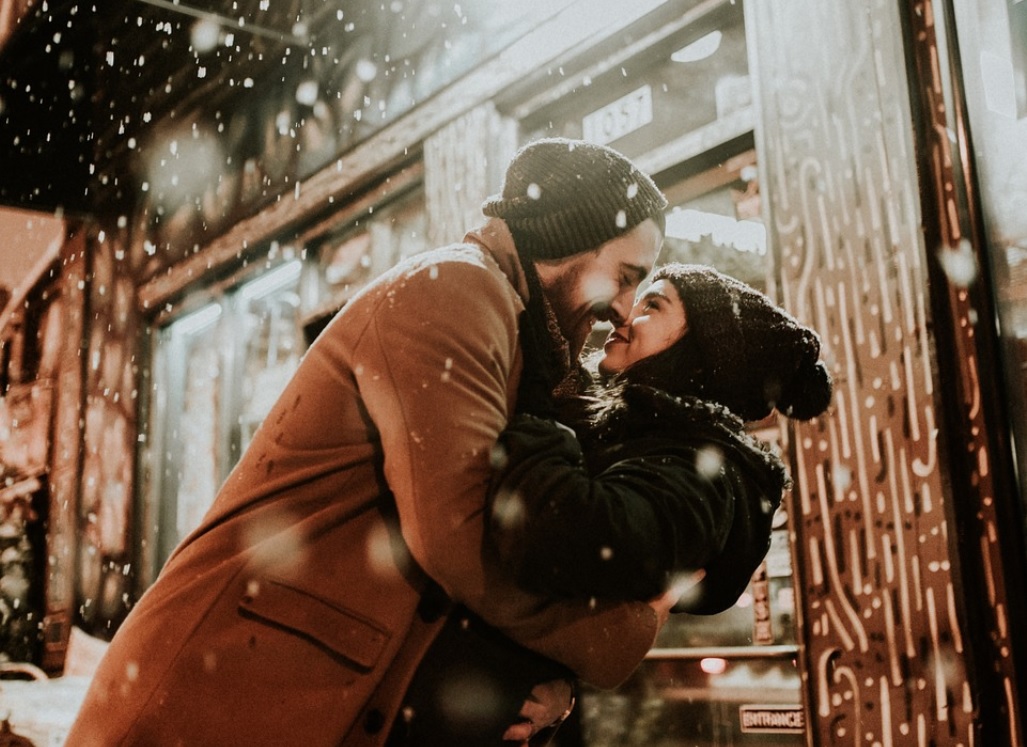 I am from southeast Louisiana, specifically, I lived in a couple small towns about 20-mins outside New Orleans. I went to a private Catholic school from preK to 8th grade. My parents divorced shortly before high school, then switched to public school. My senior year of high school is when Hurricane Katrina hit. Luckily, we didn't personally have any major damage, but I was out of school for 2 weeks, my brother was unable to return to Loyola University for an entire semester, so he dropped out for a while.
Katrina was the event that made me decide to not seek a job after college anywhere south of I-10 and I-12. Which is why I ended up working in rural central Louisiana after grad school. I have a bachelors in psychology and a masters in counseling, specifically school counseling. I moved 3 hours away from home to central Louisiana simply for the job, so I knew no one, and I'm not the type to mingle at bars or randomly strike up conversation with a cute stranger. So I joined Match.com after my 3-year relationship ended (due to my ex's addiction problems primarily along with a drug-induced manic episode that got ugly). Match is where I met my husband Eric. He is from Houston, and like me, he moved to central Louisiana after college for work; he's an interpretive ranger at a state park.
The relationship with my ex is where I began building my confidence. He was a man so preoccupied with feeling like he had to portray qualities of manliness. As a result, he suffered with self-esteem issues and felt inadequate whenever I paid for things, which for most of the relationship even while struggling through full-time grad school while also working full-time retail. I paid for everything. He struggled holding jobs. I paid our rent and utilities and food. I would say that this financial independence while in a relationship helped to build my confidence in myself to not establish dependence on a man to take care of me. This relationship also made me realize that, at minimum, I wanted my next relationship to be equal, to be mutual in everything, because I was so tired of feeling like I was expected to do everything. For example, the ex and I would argue about doing dishes/cleaning, mostly during one of the times where he was unemployed and I'd come home to mess that for the sake of not arguing, I would clean.
I wanted a more 50/50 relationship where I didn't have to compromise and sacrifice so much on my end, where it felt like it was my sole responsibility to make and keep up both happy. And a lot of that ties into my desire to have someone treat me the way I treat him (which meant that even when "arguing", since I make a point of not yelling or name-calling or belittling when I get upset, I'd appreciate the same effort from my partner, for example).
I made a point of emphasizing some of this in my Match profile. I went on a couple dates before I met Eric, and while they were nice enough, I didn't feel that connection. Right off the bat, Eric was different. He wanted to be led, even before he and I realized that's what I was meant to do. On our first date, I did most of the talking, which was unusual to me since I was used to a guy trying to talk himself up to impress me. On the second date, I offered to pay for it, even making a comment about how I don't want to insult him or feel like I was taking away his "man-card" by offering. He had no problem, nor was he insulted, that he was actually thankful. Prior to this date, we talked about our salaries, and discovered I made more by about $10k, so me being the realist I am, I thought it unfair to expect him to always pay for our dates.
As our relationship became official and progressed, I noticed how much of a gentleman he was, yet at the same time, waited for me to initiate everything. I'm the one who initially messaged him on Match, I was the one to ask him to be my boyfriend, I was the first to hold his hand, I was the first to kiss him, I was the first to initiate foreplay and sex with him. He was the first to say "I love you". Admittedly, it wasn't easy to initiate much of that because I was so used to a man showing the initial interest, to playing pursuer. I even at one point blatantly felt I had to ask him if he saw me as more than a friend because he didn't do all those "firsts." He was difficult to read, but I'm not afraid to be open and honest about my perceptions, assumptions, thoughts, and feelings, so once we had that conversation, it went a lot smoother. During the conversation, he literally said that it was because he respected me so much, that he never wanted to feel like he was taking a step that I wasn't ready for, so he waited for me to lead. 6 months after our first date we were engaged! 1.5 years later, we were married.
Since getting married, we started off great and continue to do great especially after Eric came up with the "contract". It basically outlines our roles and expectations in our household, which has helped tremendously to avoid any conflict. Eric is the type to enjoy getting things done; he has various to-do lists and budget sheets to keep track of everything, and then enjoys doing everything on the lists. So about 95% of the cleaning and 99% of the cooking, he does in large part due to me focusing on my career, which often means staying late to get things done. He enjoys that I am the breadwinner, and it makes him feel good that he does so much around the house to help make me happy. Of course, I help him when I can as I would hate myself if I ever felt like I was taking him for granted. He has told me many times that my happiness makes him happy, so he does all he can to ensure it, which is why he doesn't mind cooking because he knows I don't particularly enjoy it.
Currently, it is just us two. We plan to have children in about 2 years but there's more hiking we want to do before we get kinda bogged down with child rearing for a while lol!
After we completed our contract and realizing that we really do have a very non-traditional relationship. It was more matriarchal, as I make all important decisions in our relationship and Eric consults me before spending any money, for example. Eric actually did research and eventually found your website and shared it with me. It was hard to find a name to give our relationship because obviously most that comes up was femdom (which we have elements of that in our sexual life, but I don't seek to constantly humiliate or ever disrespect or belittle him). It was almost like a breath of fresh air, a kind of realization or "coming out" when we found your website! I think it was the article about the two types of FLRs that he found first because it went into the Loving FLR, which described us to a T!
Currently, no one knows how extensive our relationship is in this regard. I have made comments to coworkers before about my husband doing all the cooking and they have given me funny looks. I don't bring it up further than that at work because of the very traditional views of the culture out here. It's very religious (I've heard the local preacher preach those quotes from the Bible about the woman being subservient to the man etc.), so there's a lot of that mentality where the woman's place is in the kitchen and tending to children, that men just don't do that. Because of this, I avoid telling people that live around here the details of our relationship just to not have to deal with the awkwardness that comes from people who aren't known to be open to non-traditional things.
My mom is the only one to which I've mentioned how my relationship works, with how my husband takes care of everything in order to make me happy. Currently, discovering the official name for our relationship dynamic is refreshing, but I am still working on my overall confidence in leading this much. My husband has his part down for sure, but I am still not used to having someone be ok with me making all the decisions in a relationship!
~Michelle