Is It Ever Okay To Insult a Woman?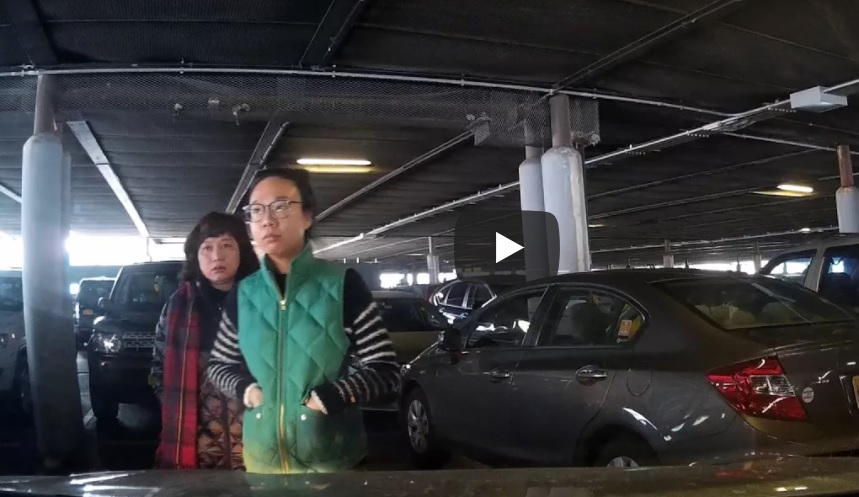 There is a viral video being circulated that was recorded from a dashcam. In the video a man is pulling into a parking garage, spots a parking spot and just before he pulls into it, a woman dashes out and stands in the parking spot to save it for her Dad.
The driver honks his horn at her, asks that she move out of the way and tells her that he can sit there all day. She is later joined by two other women who also stand in the parking spot and all three of them try to convince the man to find another spot because they were saving that one.
He calls the woman an idiot.
He curses at her.
He consistently insults her.
He is engaged in an emotional battle with her.
He eventually pulls away and my heart sank with it. She may have been wrong to stand in a parking spot to save it but a man is never right to verbally attack a woman. As he spit out his insults, I suddenly felt sorry for the woman with him in his car. If he is capable of being so mean-spirited to a random woman and her older female companions, then what would he do to her when he is being emotional?
If a man encounters a woman who is pulling a trick like this the best thing to do is to smile, wave and move on. Engaging in a battle over something so trivial indicates, at least to me, that this man doesn't win often in life so this is a big deal to him.
I'm used to winning so one loss doesn't phase me.
A man should never insult a woman or engage in an emotional or verbal battle with a woman. Let her have her way. Make her day. Be a Gentleman. It won't cost you anything and it will mean everything to the woman because you allowed her to WIN.
WATCH THE VIDEO and Share Your Thoughts. Do you think that he was right in having a stand off with her?