The Last Sexual Message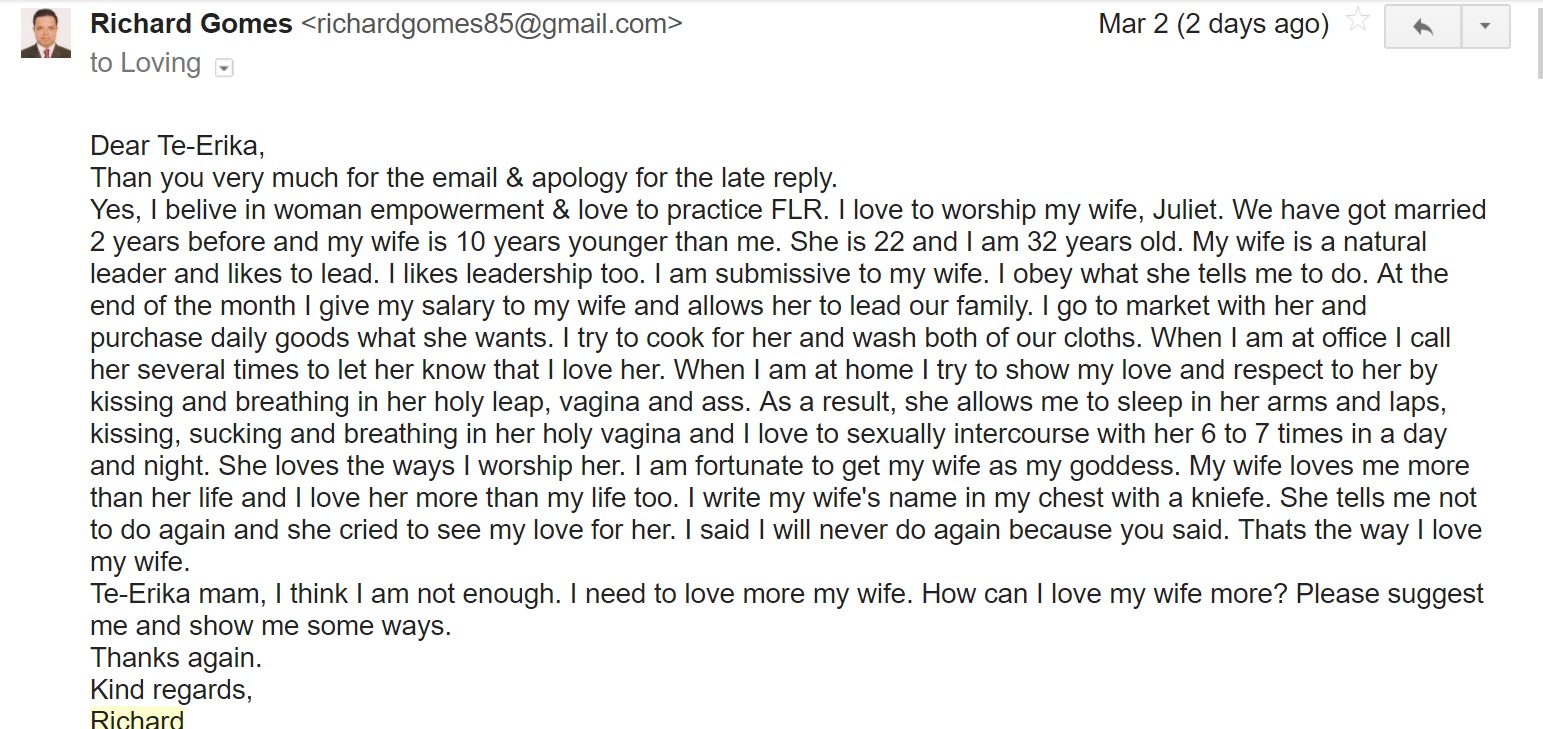 I believe that I have mentioned before that one of the main reasons why I transitioned from using my former blog to using Loving FLR was to get rid of the men who wrote to me behind the scenes with their perverted sexual messages. It seems that former blog name attracted men who wanted to share their sexual fantasies and it made me feel disgusted with myself and the work I do here.
There is not one single exception to the fact that I do not ever want to receive any kind of messages about sex or interact with men concerning sex, or write about sex on this blog. I never want to have a public discussion with a stranger about sex or read their stories about their sexual experiences. I find it disgusting.
Maybe I have not expressed that enough here.
After the transition to this new blog I received exactly one sexual message the first year and one sexual message the second year. Great progress, right? Well, a couple of days ago I received my very first sexual message of the year. After responding that I do not want to receive sexual messages he shared with me that I have never expressed that I didn't want to receive sexual messages so I can't be mad at him. I am certain that I have, but for future reference, I will say it again.
ANY MENTION OF SEX OR SEXUAL STORIES OR SEXUAL FANTASIES are prohibited during communication with me. This is not a porn site. I am not a dominatrix. I don't give a fuck about what you do in your bedroom and if I try to give a fuck, it makes me feel like puking. That's how perturbed I am when a man mentions his bedroom activities. I make exceptions for people who join my Coaching Programs because I am actually invested in seeing your issues resolved with my assistance.
If you contact me with sexually themed messages I will:
Post your email publicly.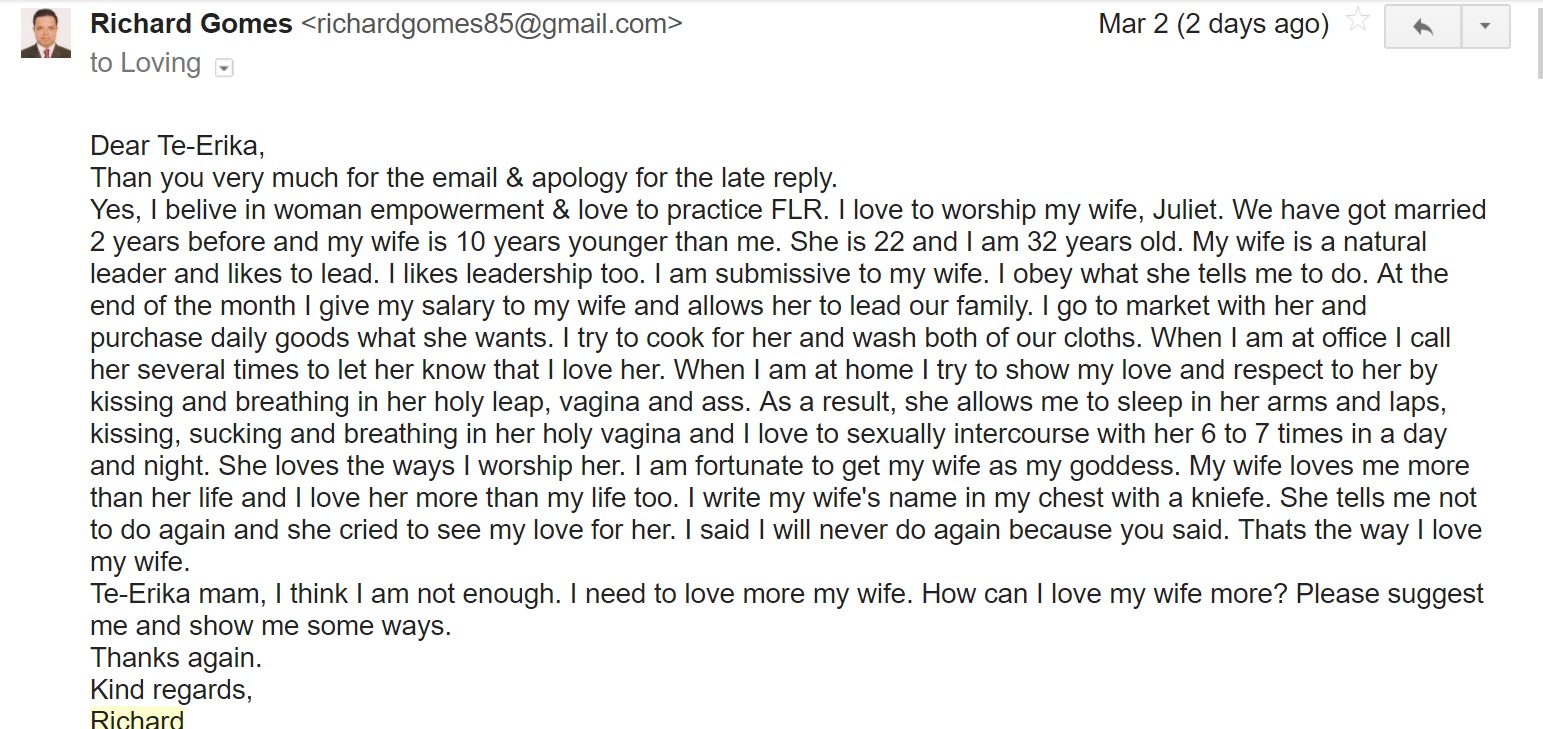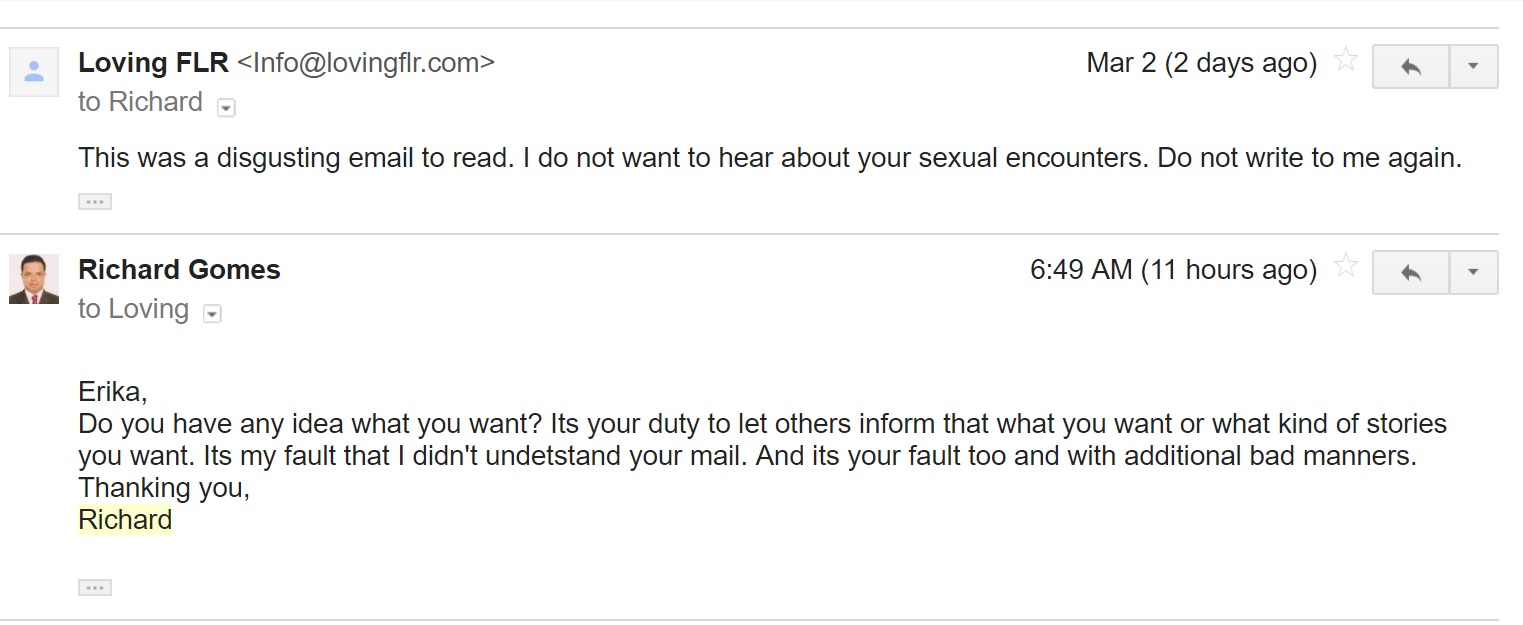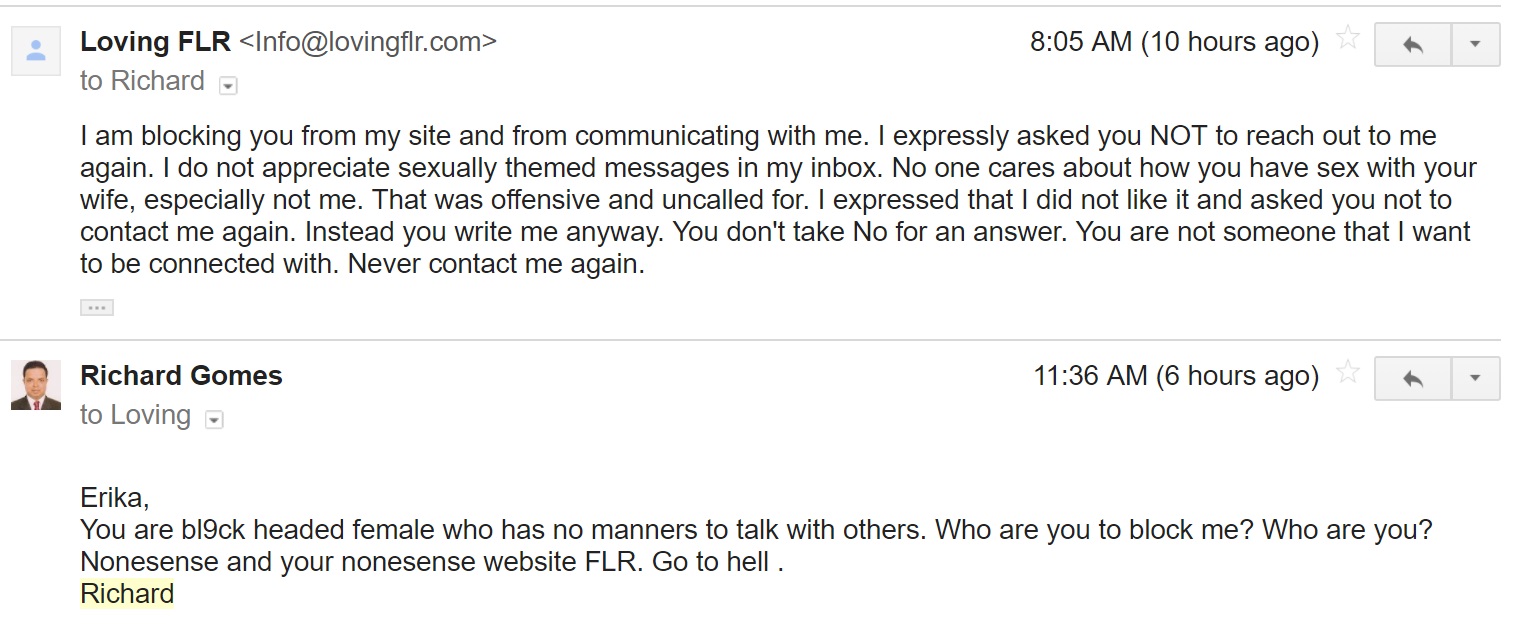 Block you from subscribing to my blog and block your IP address from accessing my blog.
Block you from emailing me again.
I never overstep boundaries in my Coaching programs or when reaching out to you and I ask for the same respect.
DO NOT CONTACT TE-ERIKA PATTERSON WITH MESSAGES THAT MENTION SEX OR SEXUAL ACTIVITY OR SEXUAL THEMES.
I don't like it. It doesn't make me happy. It makes me feel violated. I am disgusted by the discussion. This is my personal view. I ask that you respect it.