These 1950's Tips For How to Take Care of Your Husband Are Adorable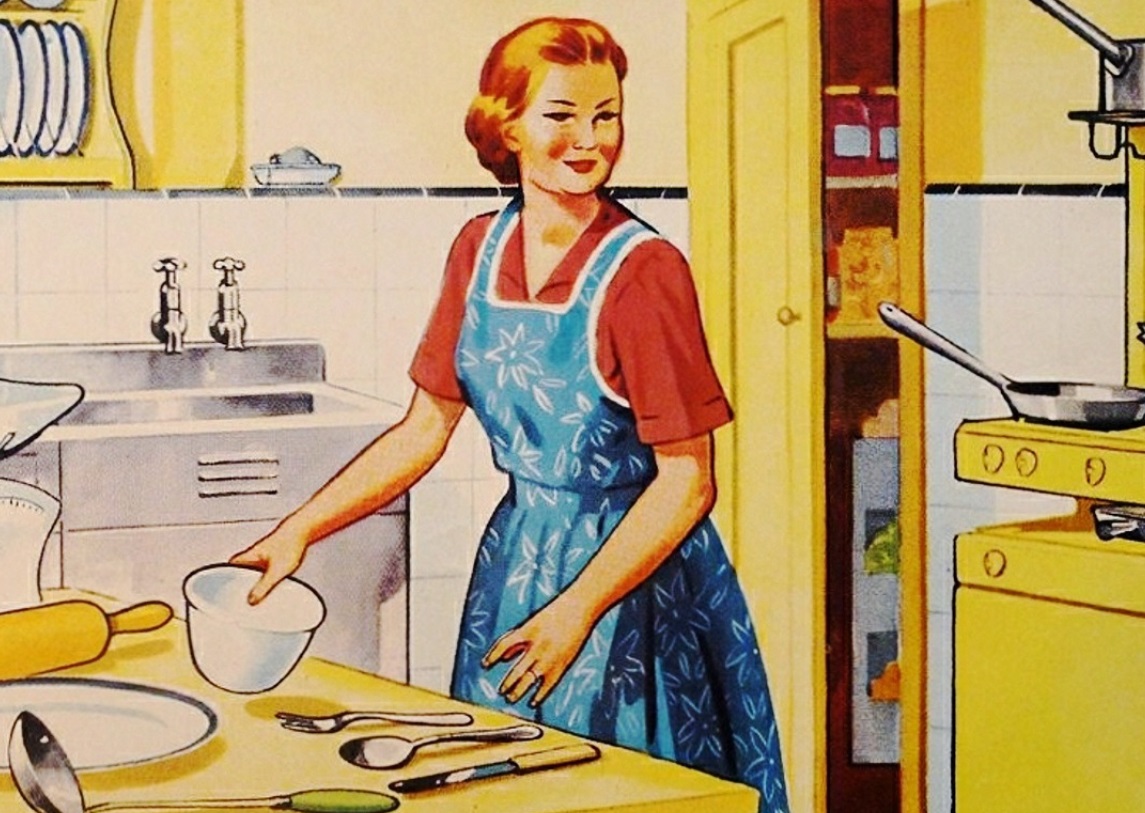 This charming piece of nostalgia has been floating around the internet making modern women laugh their asses off! In this 1950's advertisement, women are advised how to take care of their husbands.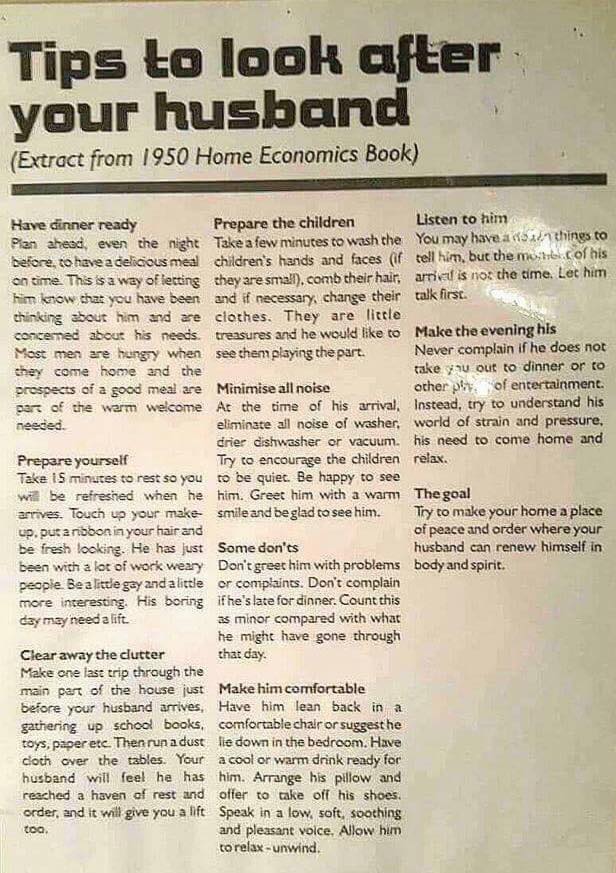 A few tips for women taking care of their husbands in the 1950's include:
Have dinner ready
Make him comfortable
Don't complain when he walks in the door
Never complain if he doesn't take you out to dinner
Have a cool or warm drink ready for him
We all know for certain that a MAN must have written this. While it's great to take care of your husband, we all know that some of these items on the list should be applied to caring for the wife as well.
If you are a man involved in or seeking a Loving Female Led Relationship, leave your best tips for men who want to make their wives happy in the comments!