Cardi B is Definitely NOT in Charge of Her Relationship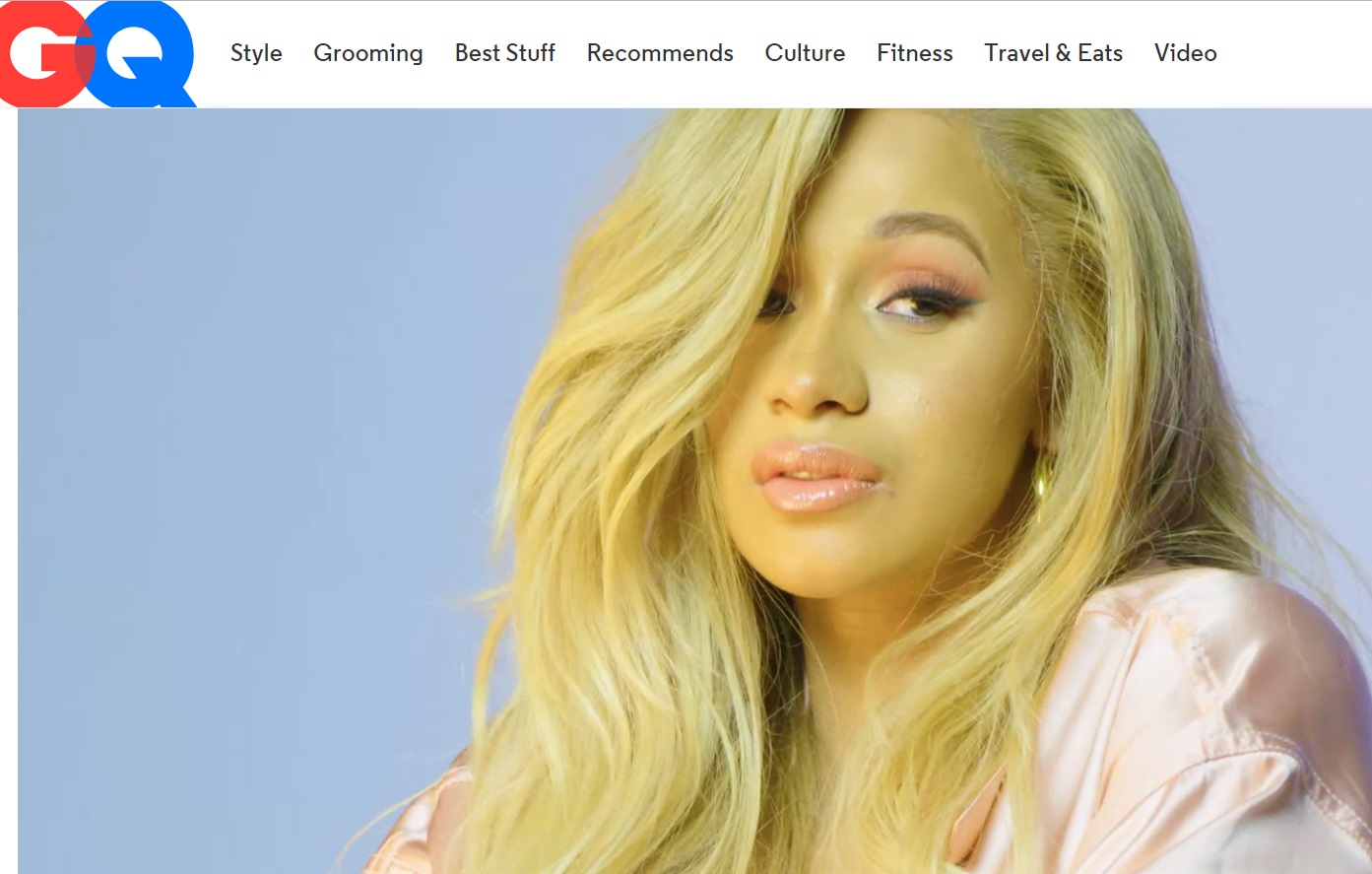 Cardi B is such an adorable superstar, climbing her way onto the celebrity A-list that she always imagined she would be a part of. She deserves it. She is one of them. She is a certified star.
Cardi B, the rock star who gave us last year's certified triple platinum summer anthem Bodak Yellow, has pushed her way into the hearts of American pop culture and has everyone talking about her life, her success and her relationship with a rapper by the name of Offset.
Cardi and Offset met about a year ago and decided to start dating after Cardi admitted that they were both playing games and not being serious with each other. Now they are serious, VERY serious. In fact, Cardi B is due to have their baby this summer, not even one year into her newfound mega stardom.
While many questioned if having a child in the beginning of her booming career was a good idea, Cardi brushed them off. At the same time she reveals in a recent GQ interview that being famous is not as fun as she hoped it would be. She compared being a performer to being a wild animal, "I feel like a wild animal. 'She has a party, let her out, let her out!' Then 'Put her back in!'"
Cardi also dished so much about her relationship with Offset that my FLR detection senses went into overdrive, alerting me that this young lady who is looked up to by millions of women because of her rags to riches story, is not even remotely capable of leading her relationship or her own life.
Offset helps her make all of her decisions.
"Cardi later added that Offset helps her the most when it comes to making decisions. "I'm very indecisive, and that's a very bad trait that I have," she told the magazine. "It's so bad. And then I always feel like I need—like I need somebody to tell me something. He's always screaming at me for that, like, 'You don't need this. You know who the fuck you are. Oh, my God, you're so annoying!' And it's like," 'I don't know, I just need help!' I'm afraid to do my own decisions. I call him a lot, like, 'Babe, I need your help. Do you think that I should do this, this, and that? Do you like this song? Do I sound good in this song? Do I sound corny?' "
Offset challenges her to stop being afraid.
"No. He always tells me, 'Stop being afraid. You always afraid of something. Why you always afraid?'"
Offset makes sure that she is well taken care of and that she learns from the situation.
"He's so attending in my business. I don't really know the music business too well, so I always feel like people taking advantage of me. He's always making sure that I'm well taken care of or that I learn something.
Cardi doesn't like living in Atlanta but OFF SET decided that they are going to live there.
[Offset]'s never comfortable in New York. He loves down south. He told me to move in with him, in Atlanta. I stayed in his house a couple of times, but it's so hard to live there. He decided, though, that we're going to build a house in Atlanta, and that's the house that we're gonna raise our kids in. But my job is in New York, always, so I can barely spend time in Atlanta."
~sigh~
But she's only 25 and I know at 25 I was the same way, looking under rocks, in the eyes of men and on the pages of every philosophy book for the answer to the question- How do I get life right?
It will happen. Miss Belcalis Almanzar will one day mature and figure out how to walk in her power. Whatever questions she has about life, she will learn how to answer for herself.
Cardi B still has time to grow up and become a Goddess.
I believe she can do it.