I Fell In Love During the FLR Soulmate 30 Day Challenge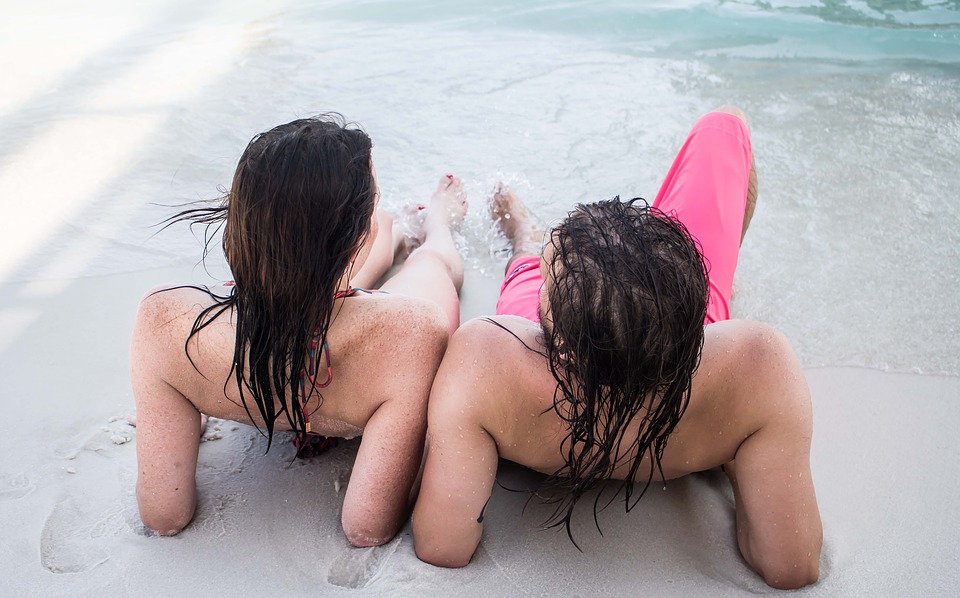 I can't believe I am writing this but it's real.
I am Te-Erika Patterson, the Publisher of LovingFLR.Com and I began studying FLRs back in 2014 as a joke. I heard about the concept of Female Led Relationships through my time studying in the BD.SM Community. At the time I was frustrated by my relationships with men and wondered if being more dominant or mean to men would ease my pain.
Through my time taking classes, going to munches and interviewing dominant women I learned that there were women who were involved in a concept called Female Led Relationships and I thought it was funny to think of the woman being the leader. What kind of man would go for that? I decided to write one blog post about Female Led Relationships and that blog post accounted for 75% of my traffic to my entire blog. Apparently there were a LOT of people interested in this type of relationship.
I decided to start a blog centered around the topic of Female Led Relationships and I spent 6 months simply interviewing women and couples involved in Female Led Relationships. As I cultivated my own opinions around what it means to be involved in a Female Led Relationship, I expressed them on my blog and people responded positively. I decided to take away the BD.SM aspect of a Female Led Relationship and focus entirely on couples who were devoting their energy to the woman's happiness without kink or aggression. I called it a LOVING Female Led Relationship, to differentiate myself from the masses looking for kink.
I saw the opportunity to encourage men to empower women through loving relationships centered around the woman's happiness and progress and I was excited to share the good news with women that they could have a relationship that respected them!
Over the years I became a leader in the topic of Female Led Relationships, publishing books about Loving FLRs, teaching classes and eventually starting a FLR Matchmaking Service to introduce people who were interested in Loving FLRs.
All of the time I was growing this movement for empowering women through loving relationships centered around the woman's happiness and progress I was a single woman, studying the highs and lows of FLRs from a researchers stance. Even though I met many single men seeking FLRs, I was never once attracted to any of them. For me, developing the Loving FLR platform was a chance to shape the world into a better place. I had no idea that one day I would be writing that I too, am in a Loving FLR.
How did it happen?
I was out having fun in the city of New Orleans, Louisiana where I now reside. I had just moved here and decided to participate in a Second Line parade. I went by myself because I have no friends or family here and danced and partied for hours along with the crowd, marching through the streets of New Orleans.
That day I noticed a man dancing alongside me and he looked familiar, like a face from my childhood. I grew up in a Caribbean culture in Miami and this face looked like someone that could be Caribbean.
I tapped him on the shoulder and asked – Are you Trinidadian?
He turned around and told me that he was NOT. He then made a joke, which made me laugh. Then he told another and another. Before I knew it, we were dancing the street party together, laughing the entire time.
After the street party we went to grab dinner and then drinks. I wasn't exactly attracted to him but I thought he was nice enough. He asked me if I would be willing to spend New Years Eve with him and I told him that I had plans already. My plans were to spend New Years with my internet family, chatting online since I did not have any friends or family in the city.
Unfortunately, or maybe fortunately, my internet was down on New Years Eve so when he sent me a text to see if I had changed my mind, I told him that I was bummed about my internet. He then wrote the strangest thing-
I'll do WHATEVER it takes to make sure you have a good time with me.
I challenged him by telling him that I wanted my favorite treat- snow crab legs. I wrote that if he brought me snow crab legs, I would go out with him.
Within an hour he was at my house with the snow crab legs and I spent the night laughing and driving around the city with this man – LJ.
As I got to know him I recognized the way he treated me was very much like the men I had studied for so many years. He would say things like:
I'll prove myself to you.
I hate to disappoint you.
My job is to ensure that you're happy.
I feel like your happiness is my responsibility and I will do whatever it takes to keep you smiling.
Before I knew it I was spending every day with this man and he was working overtime to prove that he wanted me. We went to many bars, events, karaoke and I met all of his friends. He kept reminding me that he wanted me and would do anything not to lose me.
He has kept his word.
He cares for me in a way that I thought men were incapable of. I have never been with a man who places my happiness as his priority before.
All of the time I am enjoying him, I am also creating the content for the FLR Soulmate 30 Day Challenge and participating myself. As I completed the daily love lessons, it became quite clear to me that I was involved in a Loving FLR and this man was proving my lessons and former studies to be 100% correct.
He's not a wimp. He's not a sub.missive man. He's not someone to be disregarded as weak. He is a very strong and resourceful man who tells me all of the time that he plans to devote himself to me, to my happiness and my progress.
After nearly 20 years as a single woman, making all of my own dreams come true, it took some adjustment to allow a man to support me, but he does not give up.
Even when I feel scared that this is all a dream, he reminds me that he will be my dream every day I will allow him to be. When I have issues to take care of he wants to be by my side. He's patient with me as I unravel decades of independence and pain caused by my former relationship.
He reminds me – It's okay. I'm not going anywhere. I solve problems, it's in my DNA. I'll help you to accept my love.
He already has my heart. I urged him to buy my book on Loving FLRs and he has. He doesn't completely understand what I am teaching here at Loving FLR but he embodies the principles perfectly. He is a Gentleman.
He said to me – I am the pilot and you are the navigator. You tell me where we are going in life and I'll make sure we get there.
He never tries to sway me or push me or insist on anything. When I slept with him for the first time, I initiated it. When I decided that I wanted to be with him exclusively, I told him how I felt and he was happy to hear it.
Is this real? I ask myself this question over and over again.
Is he my FLR Soulmate? Well, if I decide that he will be and ACCEPT his love, then he will be whatever I want him to be. It's not because I force him to please me, he wants to please me because it makes him happy to do so.
One night as we were driving around I told him that I was so glad that I met him. Being open and honest about my feelings is important to me.
He replied by saying – I'll be here for you, forever if you want me to be.
I am loved.
I don't have to change anything about myself. I can be demanding, bratty, insecure, foolish or outrageous and he will laugh or do something to break me out of my bad moods.
Most men I have met in the past have complained that I was too much, too emotional or too demanding but he never complains. Being with him makes me feel more confident and cherished. I walk with a different confidence now that I know someone sees the real me and loves everything about it. I tell him I appreciate him and ask what I can do to ensure he is happy while making sure I'm happy. His only response – Seeing you smile is enough.
I tell him what I want openly. I tell him how he can improve to please me more. He makes changes accordingly and always says he will do better and make more effort to make sure I'm happy with him. He listens to me. He makes effort. He reminds me that I'm worth the effort.
Is this real life? I never imagined how wonderful a Loving FLR really is, until I was given the gift of meeting him. I don't know if this will be forever, but I sure do hope so because this experience of having a Loving FLR is exactly what every woman needs.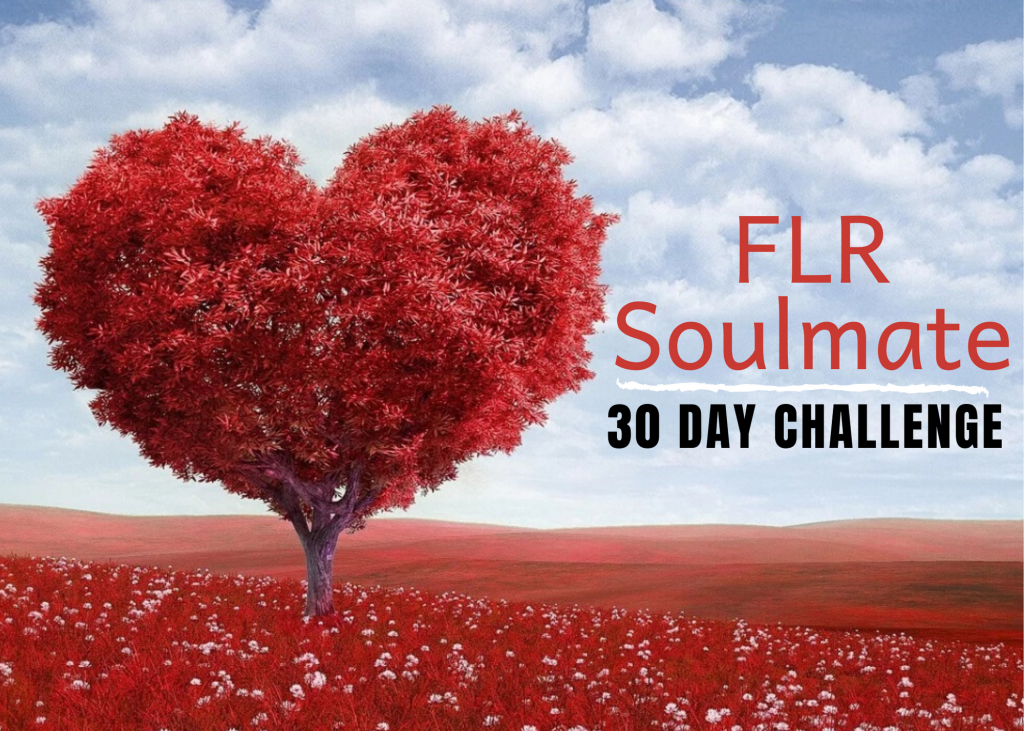 Do you want this type of relationship? Do you not believe it's real? It IS real and you can have it too.
Join us for the next FLR Soulmate 30 Day Challenge to help you learn more about what a FLR Soulmate can do to change your life forever.