Men on Craigslist React to FLR Dating Ad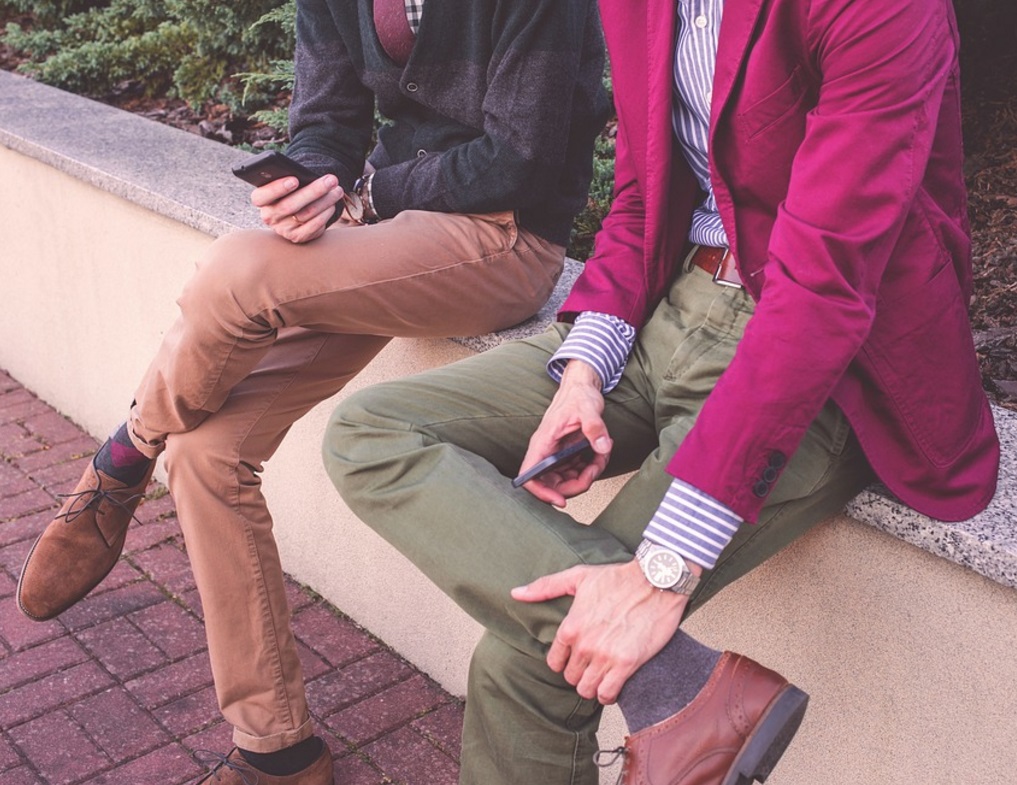 Although I wholeheartedly believe that Craigslist is the absolute worst site to use when seeking a Loving Female Led Relationship, one of our community members set out to investigate. Angel loved the post 4 Traits In Men Who Are Perfect For a Female Led Relationship  so much that she posted it in its entirety to several Craigslist personal listings across the US including Atlanta, Las Vegas, Inland empire and Orange County to see how men would respond to it.
To recap the post 4 Traits In Men Who Are Perfect For a Female Led Relationship, the 4 traits are:
Independent
Emotionally Secure
Proactive
Nurturing
When Angel posted the detailed descriptions of this post to Craiglist she received a myriad of supportive responses from men who were seeking a FLR and those who had no idea that this was something they wanted.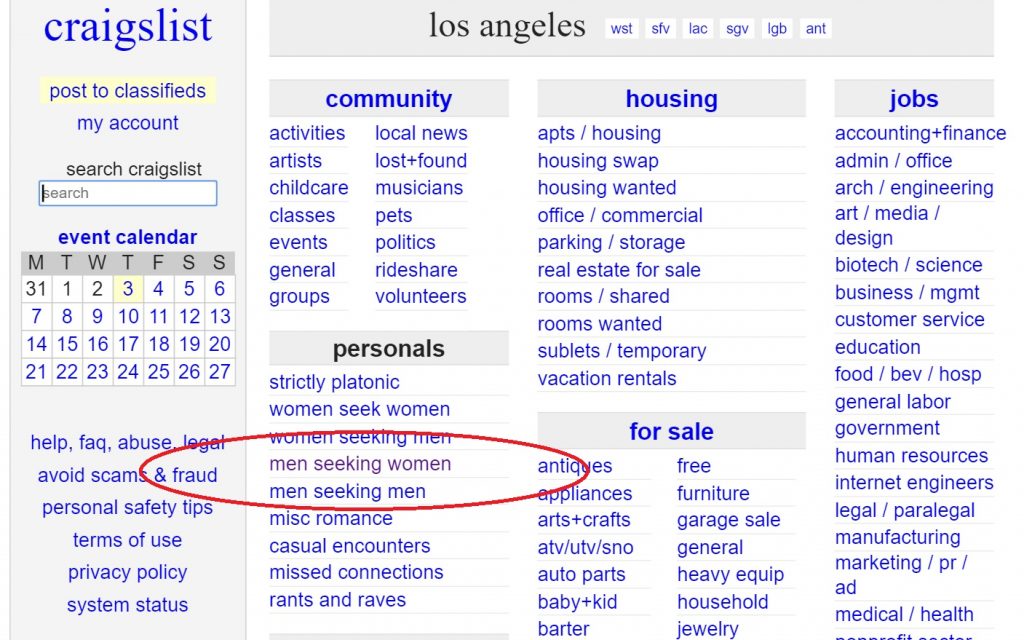 Here are the most interesting responses. Which response is similar to your reaction?
Dave, 42
Interesting post and I'd have to agree! I feel like I'm that sort of Man, doing whatever it takes to support and please woman because you love her. However, it does take a confident and humble woman to deserve a Man like that, someone who can balance life and love positively and who can also bring the characteristics of the same nature to the Man. Men need the love and support too, need to feel of value and it's really too bad how both genders can live so self-centered, I guess it's the accepted perception that most live by these days.
Brendon, 37
I am 6'0″, average build, and work full-time as a personal assistant. My marriage fell apart because of my submissive nature and I definitely need a dominant woman in my life who will ENJOY dominating me in every way possible, reversing the patriarchal gender roles completely.
Brian, 53
Great post. Very interesting to me. It feels like I'm all of the above. If I read correctly, it appears that a very together proactive successful guy may fit nicely in a fem led relationship.
Martin, 48
So it would be nice to part of relationship were a good strong woman takes control and shares at times of family issues and plans. Independent and knows what she wants would be a dream. I have no problems with that. That would be a blessing . Anyways I'm Secure with my manly hold and confident in most areas. I'm not possessive and know where I stand in my life. I feel if my woman loves me that's all it takes for me to do the impossible. I do it now but with the support of a woman like you say you are . There's nothing possible. So words are cheap and actions and character are everything. That's truly the only way to tell. I have a good job and just recently bought my home. Stats read 5'11" average build but would work on that with your support to become a hard body if that's what you want. I'm not fat or lazy by far. So I'll send my email and pics.
Edwin, 58
I find your ad to be most interesting. I believe I have all 4 of the traits you mention. But I am not submissive….. in fact I always seek the Dominant role. The one of responsibility. That being said, I enjoy Powerful women, I can easily share power with a Dominant woman. But I have yet to meet a woman who did not want to be controlled at times. No matter how Dominant she was. How do you feel about Domestic Discipline? Maybe you seek a HOH relationship, with you as head of household.
"When a woman creates a life that centers around her romantic relationship she gives away her power to the man and she can not lead a Female Led Relationship authentically. If she tries, she is faking it." There is truth in this statement…… but I still believe in traditional Male roles, and I have proven in the past that a strong Dominant successful woman can flourish under my control.
Why don't you say you want a submissive man……. One that needs to be Led? In a way maybe we seek the same thing…… Respect….I have always said I would rather have a woman Respect me then to fall in Love with me. I mean learn to Respect me as she will Very men few men in her Life. By Past the lust. If a person deeply respects someone… isn't Love a given?
Roger, 39
I love your post and it has caught my attention. I'm note sure that I would call it a FLR, as what you have outlined is mere common sense. What you have described is a collaborative relationship between two adults who are emotionally secure, financially stable, loving and nurturing professionals; both are independant and pulling in the same direction so that they can both succeed. They hold each other up when one falls, and equally complement one another in every aspect of the word. Good luck….I hope you find what you are looking for….happy hunting.
William, 57
WHAAAAT?!?!!!
I know you got some flack for this. If you want to rule in your relationship ( female led) become a cougar and get a younger man! What you described is a healthy relationship. Sorry for you not realizing that at your age. If you like I can kick you all of your ex's asses to make up for the lost time. 🙂
Jermell, 47
Wow I have never looked at a relationship from that perspective before. It makes a ton of sense. Very enlightening. Any how I'm 47 white attractive very secure in my life. I'm at the acme of my profession. It's taken me many years to accomplish this and I have done quite well for myself. I'm a working man plain and simple. I like strong and confident women but also like the feminine side that appreciates the security that a man has to offer. I would be very interested in pursuing this further if it interests you. Enjoy your day.
Jerry, 24
I enjoyed your post and have a few questions for you: 1) I'm curious about how a man with those traits views a cuckold relationship? I'll speak for me – I have all the traits you've listed, however, I cannot fathom watching or knowing another man is having sex with my partner. I'm curious as to where those traits fall in? I'm secure in who I am, but perhaps, not. 2) have you ever been in this relationship n the past and, if so, what happened? 3) Why not just be in an open relationship? If you have the time, I would love your perspective.
Bill, 55
Good Morning!
So I have read several books on FLR and believe I am the kind of man that would enjoy a relationship like that. I treasure women, and feel they are amazing! I enjoy, in a casual setting, being directed, guided, encouraged, and yes disciplined, to make me a better man. I'd love to talk to you further about how it could work, but in being honest I am married, have brought the subject up with my wife on several occasions and she is not at all interested in a relationship like that. Now, I am not sure if could work in a setting like that, but wanted your thoughts on the matter. I am hopeful that you will respond and let me know your thoughts on it, and if you think it could work, I would be happy to send you my pictures and anything else that would please you.
John, 42
Good morning… Thanks for putting my perfect relationship into words…. I am not the guy who wants to shut down and turn over power to a woman in a relationship because at the end of the day I've had enough. I truly enjoy a supportive role as so perfectly described in your post. I had two FLR relationships, both with younger woman. Unfortunately, Their long term "goal" was not to allow me to support them, but to control and demand that their every whim be fulfilled…. Is it implied that you are looking for a FLR relationship?