Must A Man Do The Housework in a Loving FLR?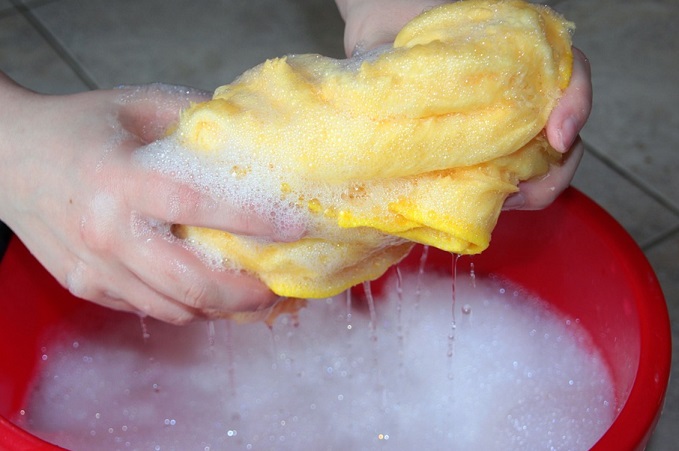 A Loving Female Led Relationship is a relationship where the woman sets the vision for the progress and success of the relationship and the man actively supports her vision. Whether the man does the housework or labels himself as a house husband is not an indication that the couple is in a Loving FLR at all. He could be doing the housework because that is what he loves to do. He could be doing the housework because he can't afford a housekeeper.
A Loving FLR is not about gender role reversal. When we reverse traditional gender roles as an indicator of a Loving FLR, we are subtly affirming society's rules for social interaction among genders. Loving FLRs are not intended as a protest against traditional expectations from society. Loving FLRs aim to empower women to create the relationships they really want without considering society's expectations.
A Loving FLR is about the couple creating the vision for the relationship that the woman has constructed. Sometimes this vision includes the woman deciding that she wants to be a stay-at-home Mom, care for the children full-time and take care of the household duties. A woman who is not the family breadwinner, who enjoys doing housework, baking, cooking and devoting her life to the management of her home can still have a Loving FLR because she is doing what she wants.
It is not necessary to automatically hand off the housekeeping duties to the man in the relationship as an indication that the woman is now the leader. Housework must be done regardless of gender, so it should not be a lesser chore or one relegated to woman's duties.
A woman does not have to play a man's role in order to engage in a Loving FLR. All she has to do is decide for herself what her strengths are, decide which responsibilities would be better suited for herself and then her partner, and delegate them. She does not need to live out the male constructed fantasy of sipping wine on the couch while the man in her life caters to her every need and she does nothing.
A woman in a Loving FLR contributes to the relationship in ways that suit her individual personality and considers the strengths of her partner when deciding which duties he will be responsible for. A Loving FLR is a team effort, not a protest against socially constructed ideas mandated by polite society.
He does not have the do the housework to be a good husband but if housework is his strength then that is what he will do. If housework is not his strength and she shares that it is not her strength as well, they can always hire help to ease the stress of managing the home.
She decides. He supports. There are no roles to play or universal requirements to meet except to honor her choices and create HER dream life.